Nelson: The pleasures of poetry
An excellent starter book on real poetry is Regnery's "101 Famous Poems," containing such as Kipling's immortal 'The Gods of the Copybook Headings."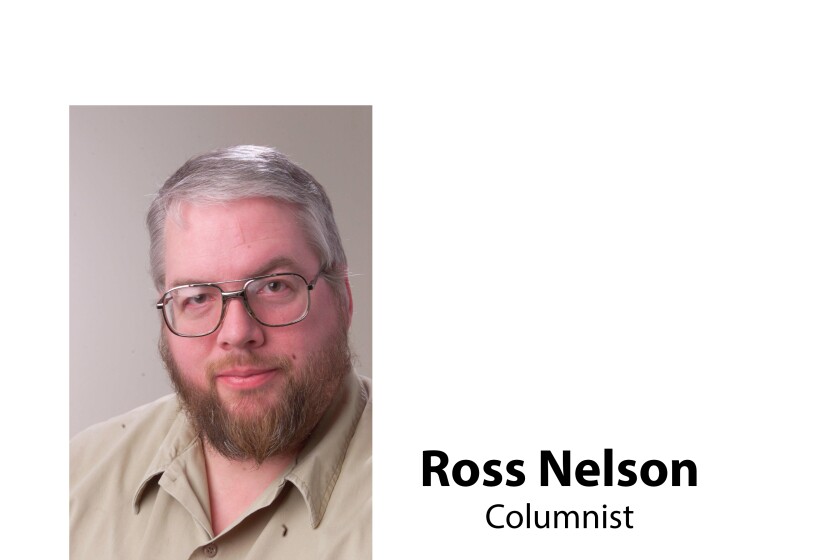 April was National Poetry Month, but don't worry if you missed it. You didn't miss much. Poetry has gone from great efforts composed of skill and training to mundane prose dressed up in staggered lines on a page and spoken in a portentous voice.
Compare Oliver Wendell Holmes Sr.'s classic poem "Old Ironsides," written when he was 21 and partly credited with saving the man o' war USS Constitution from destruction: "O, better that her shattered hulk/Should sink beneath the wave;/Her thunder shook the mighty deep/And there should be her grave;" to Galway Kinnell's "Wait, for now./Distrust everything, if you have to./But trust the hours./Haven't they carried you everywhere, up to now?" This is prose with little rhyme and no scansion, that is, rhythm and meter. If this is poetry, then reading a phone book out loud is poetry.
Not that rhyming is necessary for a poem. Milton, of "Paradise Lost" fame, despised rhyming and considered it a barbarity of olden times. But rhyming can carry great and memorable power. Consider Whittier's "Maud Muller," a poem about a chance encounter at a wayside well between a wealthy bachelor judge and a lovely peasant woman. They were of two worlds and while pleased with each other, went their separate ways to their lifelong regret. How perfectly Whittier crystallized that universal human lament: "God pity them both! and pity us all/Who vainly the dreams of youth recall;/For of all sad words of tongue or pen/The saddest are these: 'It might have been!"' He's not considered a top-tier poet, yet no one has approached this perfect description of paths not taken.
We cheat our children of the pleasure of reading and the challenge of writing good poetry by our own laziness and lack of standards. One source advised budding poets to ignore rhyme, spelling or grammar in their efforts—just pour their jumbled and unworked feelings onto the page and voila! they're poets. What a miserable way to treat a noble endeavor. I wrote a rhyming poem for my parents' 30 th anniversary, and it was trite slop, although my parents seemed to appreciate the sentiment. Thus composing a decent poem is no easy matter. A woman approached poet Robert Frost after a speech he gave on the mechanics of writing poetry and asked that surely he put feeling above all else and didn't worry about the details. "Ma'am," he answered, "I revel in them."
An excellent starter book on real poetry is Regnery's "101 Famous Poems," containing such as Kipling's immortal 'The Gods of the Copybook Headings." Poetry's pleasure has been endless.
RELATED
Nelson: Many factors affected Derek Chauvin's conviction Chauvin was convicted of second-degree murder, third-degree murder, and second-degree manslaughter. One not only gets the impression that the prosecution not only threw the whole bowl of spaghetti at Chauvin to see what would stick, but that the jury would have agreed to convict him of jaywalking if so charged.

Addendum: Being an opinionator means getting used to being called an idiot, but I chafe at the charge of dishonesty. I wrote that the prosecution's expert Martin Tobin said George Floyd's blood oxygen saturation was at 98% at the hospital. A critic disagreed , so let's quote the National Public Radio's report on Tobin's attack against Chauvin's defense that Floyd had carbon monoxide poisoning: "'It's simply wrong,' Tobin replied. He said Floyd's [sic] measured 98% oxygen saturation in his blood, which would be considered normal." This undercuts the knee-on-neck suffocation charge as well.