Port: How does a group called North Dakota Voters First not realize state doesn't have voter registration?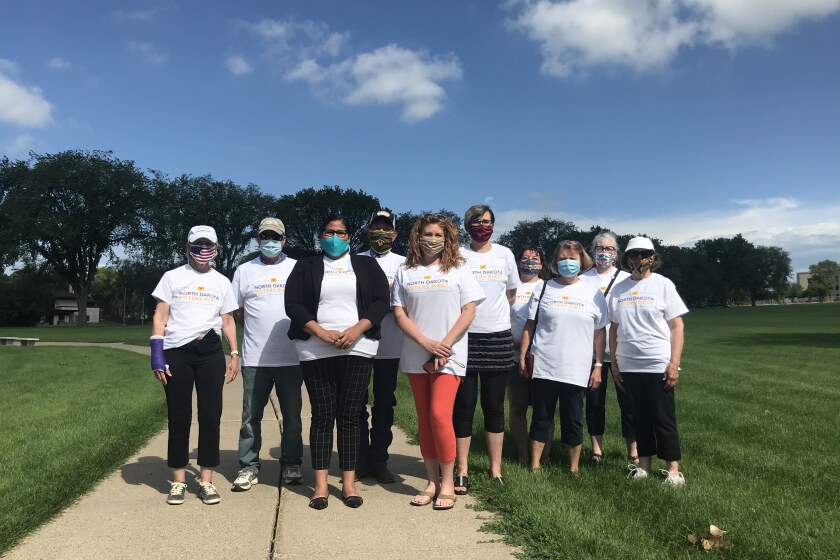 MINOT, N.D. — The folks at North Dakota Voters First, the group behind Measure 3 on the November ballot, like to portray themselves as a grassroots group of North Dakota citizens fighting to make the state's elections better by doing stuff like letting politicians campaign without identifying which political party they belong to.
You'd think, if the group really was comprised of locals and not serving as a front for deep-pocketed left-wing interests in other states, they'd know how North Dakotans vote.
So imagine my surprise when the Facebook page for NDVF recently featured this post:
The post has since been taken down, but not before I was able to get a screenshot. As you can see, it tells North Dakota voters to check their registration.
Only, as every single person who has ever voted in North Dakota knows, our state doesn't have voter registration.
We are the only state in the nation without a registration system.
Which is probably what confused whatever out-of-state operative is running the NDVF social media profiles.
Much in the same way this group used the men and women serving in the military as a front to distract from the terrible reality of what they're proposing, they are using the "North Dakota Voters First" name to obscure who they really represent.
Anyone who has taken a gander at their financial disclosures can see, clearly, what's really going on. Nobody who is actually from North Dakota has given North Dakota Voters First a reportable dime.
Of the hundreds of thousands of dollars donated by NDVF, the bulk of it has come from the Action Now Initiative, which was founded and funded by billionaire John Arnold. A man notable for, among other things, having received the largest bonus ever paid out by the disgraced and defunct corporate nightmare Enron.
The rest has come from left-wing groups based in Colorado and Massachusetts.
Measure 3, which would do away with our existing primary process and completely upend how we elect our leaders, is awful as policy. But it's also representative of an ugly trend I've written about before . One which sees deep-pocketed, out-of-state interests paint a patina of "North Dakota" over their efforts to pay their political agendas into our laws.
Opposing that trend, alone, would be enough to say "no" to Measure 3.
To comment on this article, visit www.sayanythingblog.com
Rob Port, founder of SayAnythingBlog.com, is a Forum Communications commentator. Reach him on Twitter at @robport or via email at rport@forumcomm.com .