Port: Measure 3 off the ballot ... let's hope sponsors can get refund from their attorney
In a more just world, the court would have also barred the hucksters behind Measure 3 from participating in the initiated measure process in the future given the fundamentally dishonest way these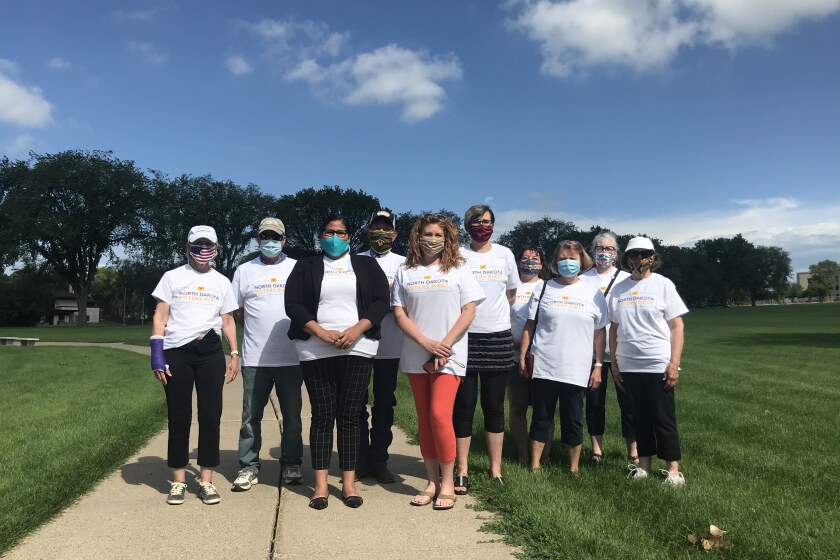 We are part of The Trust Project.
MINOT, N.D. — After hearing oral arguments last week, today, the North Dakota Supreme Court issued a unanimous decision enjoining Secretary of State Al Jaeger from placing Measure 3 on the November ballot.
In a more just world, the court would have also barred the hucksters behind Measure 3 from participating in the initiated measure process in the future given the fundamentally dishonest way these folks went about their business. Remember, they're the ones who tried to hide sweeping changes to the way North Dakotans vote and are governed behind the "Help Heroes Vote Act" title, which, in truth, described only a minor section of their proposal.
Alas, such an outcome is not in the court's power, even though the ruse took in hundreds and hundreds of North Dakotans .
Perhaps in future reforms, the Legislature could consider barring people who break the rules from sponsoring initiated measures or assisting in their campaigns in any way.
The court wasn't ruling on the deceptive way the measure was circulated, but rather in the illegal way it was drafted. It sought to put statutory language into the state constitution and was circulated without that language. The law requires that initiated measures be circulated for signature in complete form. The Supreme Court found that North Dakota Voters First, the incorrectly named group backing Measure 3, did no such thing.
I want to be a fly on the wall for internal discussions among NDVF organizers right now because they have to be feeling pretty angry with their attorney, Tim Purdon.
Purdon is a long-time Democratic partisan in North Dakota who finagled an appointment from President Obama as U.S. Attorney for the state, an office he held just long enough to add "former U.S. Attorney" to his resume.
His firm, Robins Kaplan, has received nearly $50,000 in payments according to the most recent campaign disclosures made by NDVF to the Secretary of State's office, including a $3,480 payment during the drafting phase of the measure, which was presumably for writing it, and another $45,000 payment during the circulating phase.
That's a lot of money only to see the state's highest court bar the measure from the ballot because it wasn't drafted legally. Purdon even gave the oral argument in favor of keeping Measure 3 on the ballot before the court.
Do you suppose NDVF can get a refund?
Who knows. Frankly, despite the group touting their effort as bipartisan, their campaign spending looked like a jobs program for left-wing activists. Including the big-money payments to Purdon's firm, two state activists who typically work on behalf of Planned Parenthood had already been paid thousands.
This was the proper outcome from the court. The Measure 3 committee did not follow the law, and now they're living with the consequences.
What we need to consider going forward is what steps we can take to protect North Dakota's legitimate initiated measure process from billionaires and other deep-pocket activists who try and use mountains of money to jam their lousy ideas into our laws.
To comment on this article, visit www.sayanythingblog.com
Rob Port, founder of SayAnythingBlog.com, is a Forum Communications commentator. Reach him on Twitter at @robport or via email at rport@forumcomm.com .
As incredible as it sounds, there effectively is no penalty in North Dakota for suspects who run away from police. That has to change.
Republicans apparently think everybody hates public education as much as they do, which is far from the truth in Minnesota