Port: The 'too much paperwork' argument against political transparency is a farce
If I were making the rules, every candidate would report every penny contributed and spent every week.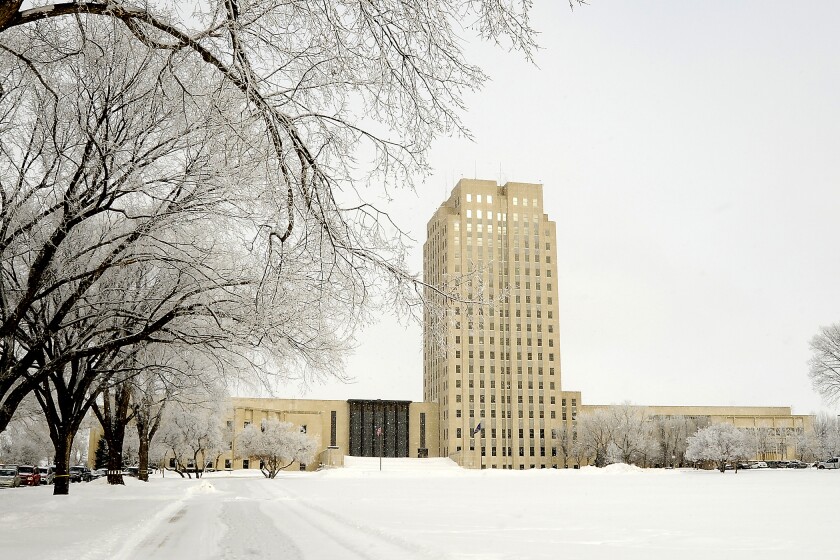 MINOT, N.D. — As soon as I publish a column arguing that North Dakota's lawmakers earn their pay and should certainly get the modest pay increase they've scheduled for themselves, they go and do something that makes me think maybe they really are overpaid after all.
I'm kidding.
Mostly.
Legislative pay is fine, but the state of our transparency laws for political campaigns is not.
Currently, you can access financial filings for non-federal political campaigns through the Secretary of State's website. The database is adequate if a bit cumbersome, but the filings it contains are infrequent and incomplete. For the bulk of campaign season, the campaign committees (candidates, ballot measures, etc.) report their data only occasionally. Only donations above $200 are reported, and many types of campaign committees do not even have to report how the money is spent.
It is, in a word, ridiculous.
This week the Senate considered two bills to address at least some of these shortcomings. One was House Bill 1191 , introduced by Rep. Bill Devlin , a Republican from Finley who has long been a transparency advocate given his newspaper industry background. His bill "would have required 'multicandidate committees,' like the Burgum-led Dakota Leadership PAC, to divulge details of their spending, including the amount of money going to each promotional or oppositional campaign," Jeremy Turley reports .
House Bill 1496 , introduced by Rep. Sebastian Ertelt , R-Lisbon, would have extended requirements similar to Devlin's to more types of political committees.
Both bills were shot down.
The justification? Too much paperwork.
"House Bill 1496 is a bill with good intentions, but in the end, it adds a lot of busywork for not a lot of benefit," Sen. Kristin Roers , R-Fargo, said during a floor speech urging her fellow Senators to vote no.
All due respect to Sen. Roers, but that argument doesn't cut the mustard.
The paperwork excuse is flipping ridiculous.

We live in a digital age. There is no reason why every single penny in, and every single dollar out, couldn't be uploaded to the Sec. of State website weekly, if not daily.

It's. Not. That. Much. Work. https://t.co/EppjHEpRo4

— Rob Port (@robport) April 7, 2021
We live in a digital age, and increasingly most campaign contributions are made electronically. Frankly, we should be expanding reporting requirements far beyond what Devlin's and Ertelt's bills would have implemented.
If I were making the rules, every candidate would report every penny contributed and spent every week. It's not too much paperwork for anyone who knows how to use a tool such as Google Sheets.
And if you don't know how to use Google Sheets or can't even find someone to help you use it, you probably have no business serving in the Legislature.
Many would like to put more limits on campaign contributions and spending. I don't see it this way. As the federal courts have established, the first amendment protects how we use our money to promote our political perspective.
But there should be transparency. Thorough, timely, easily accessible transparency.
The problem is, getting our elected officials to hold themselves to that standard.
To comment on this article, visit www.sayanythingblog.com
Rob Port, founder of SayAnythingBlog.com, is a Forum Communications commentator. Reach him on Twitter at @robport or via email at rport@forumcomm.com .