Bison hire Jackson Schepp as assistant track and field coach
Schepp, from Buffalo, Minn., competed in track and field at Concordia from 2013-17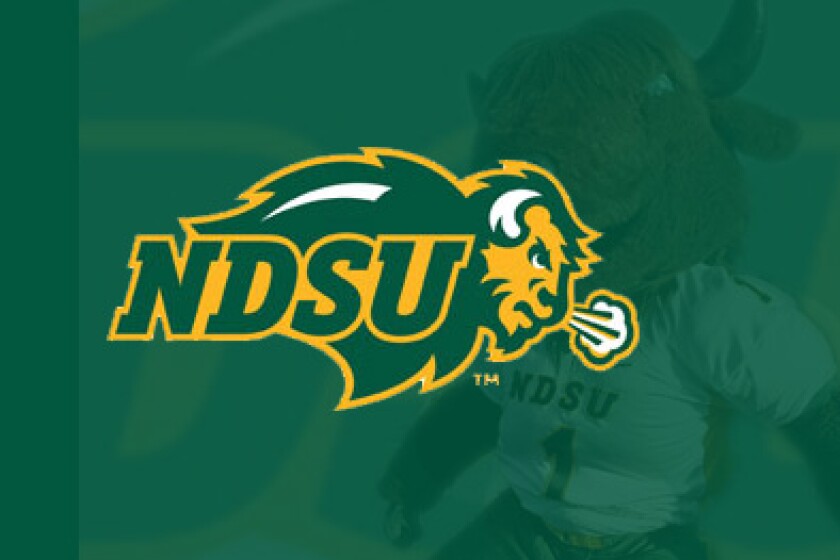 We are part of The Trust Project.
FARGO — North Dakota State announced the hiring of Jackson Schepp as an assistant coach for the Bison men's and women's track and field teams.
Schepp will direct the NDSU multi-event athletes and pole vaulters, per a release from the Bison athletics department. He previously coached at the University of St. Thomas in the 2021-22 season, helping guide UST sophomore Nate Raddatz to the Summit League title in the decathlon.
Schepp coached the Tommies to a 1-3-8 finish in the decathlon at their first Summit League Outdoor Championships in 2022, with all three athletes being underclassmen. Prior to his stint at St. Thomas, Schepp was a volunteer assistant coach at Nebraska for the multi-events and pole vault.
Schepp was an assistant coach at the University of Mary from 2017-19 where he worked with the Marauders' multis, high jump and pole vault. He coached multiple all-conference athletes, two conference champions and four all-Americans.
"I am incredibly excited to be a part of the Bison track and field program and to be back in the Fargo community," Schepp said in the release. "To be part of a championship program like NDSU is a dream come true. I hope to continue to build upon the success that Coach Keller and his staff have built over the years, and add to the ever-evolving culture in a positive and impactful way."
Schepp, from Buffalo, Minn., competed in track and field at Concordia from 2013-17, where he was a two-time national qualifier and two-time academic all-American. He earned three MIAC individual conference titles, 13 MIAC all-conference honors, and holds the Cobbers' school record in the heptathlon. Schepp was also crowned Concordia College Athlete of the Year for his achievements in competition and leadership within the community.
Schepp earned a bachelor's degree in exercise science from Concordia in 2017 and a master's in kinesiology from the University of Mary in 2019.