Bison track and field teams sending more than 20 entries to NCAA West Prelims
Trevor Otterdahl is the top-ranked Bison men's team member entering the meet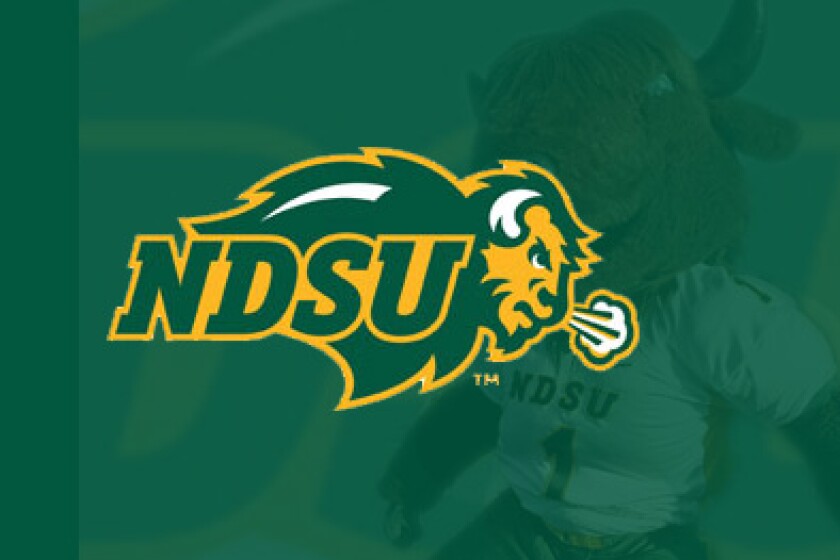 FARGO — The North Dakota State track and field teams will be represented in 22 events in the upcoming NCAA West Preliminary Rounds.
The meet is scheduled for May 25-28 in Fayetteville, Ark.
A total of 12 Bison men will compete, including the 1,600 relay and senior Trevor Otterdahl in multiple throwing events. The 12 Bison men advancing matches the largest in school history.
Otterdahl is the top-ranked Bison men's team member entering the meet at No. 8 for the hammer throw and No. 15 for the shot put. Teammate Kristoffer Thomsen is ranked 16th in the shot put. The 1,600 relay qualified for the second straight year and comes in ranked 18th.
Additional Bison men's qualifiers: 18. Kaden Pastian, discus; 31. Jacob Rodin, 800 meters; 31. Clayton Hannula, shot put; 33. Cody Roder, 400; 40. Benji Phillips, javelin; 43. Trevor Otterdahl, discus; 45. Brandon Lewis, long jump; 46. Levi Rockey, shot put; 48. Matt Kraft, javelin.
NDSU will also be sending nine women's entries to the NCAA West Prelims.
Eight different Bison women will compete, with senior Amanda Anderson competing in both the discus and shot put.
NDSU has three women ranked in the top eight entering the meet. Kari Wolfe (javelin), Amy Phillips (hammer throw) and Anderson (discus) all come in ranked seventh in their respective events. Senior Kelby Anderson enters ranked 19th in the 5,000.
Additional Bison women's qualifiers: 32. Grace Emineth, long jump; 32. Alissa Melvin, triple jump; 36. Jodi Lipp, triple jump; 36. Amanda Anderson, shot put; 43. Daejha Moss, high jump.
The top 12 finishers in each event at the NCAA West Prelims will advance to the NCAA Championships scheduled for June 8-11 in Eugene, Ore.