College track and field: Bison claim multiple titles to open Summit championships
Both Bison teams sit in first place after Day 1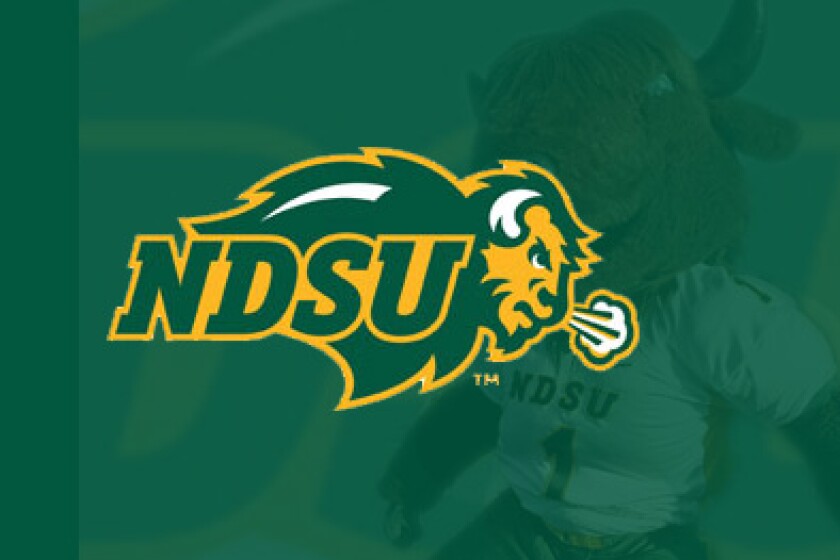 TULSA, Okla. — The North Dakota State track and field teams notched several victories on Thursday to open the Summit League Outdoor Championships.
The Bison women's team won all three events Thursday.
NDSU's Kelby Anderson tallied an early morning victory in the 10,000 meters with a time of 36 minutes, 10.07 seconds. Amy Phillips then set a meet record to win the hammer throw with a mark of 217 feet, 6 inches.
Kari Wolfe capped the day by claiming her third consecutive javelin title with a mark of 158-6.
The Bison put up 55 points in the team standings for a 26-point lead over second-place South Dakota.
On the men's side, Trevor Otterdahl and Benji Phillips had strong showings to capture titles for the Bison.
Otterdahl tallied a career-best mark of 225-4 to win the hammer throw. Phillips defended his conference title in the javelin with a championship-clinching throw of 208-2.
NDSU holds an early lead in the men's team standings, recording 40 points. South Dakota State sits in second with 30 points.
Competition is set to resume at 10 a.m. Friday.