College track and field: Bison notch several personal bests in Iowa
The Bison women tallied a pair of victories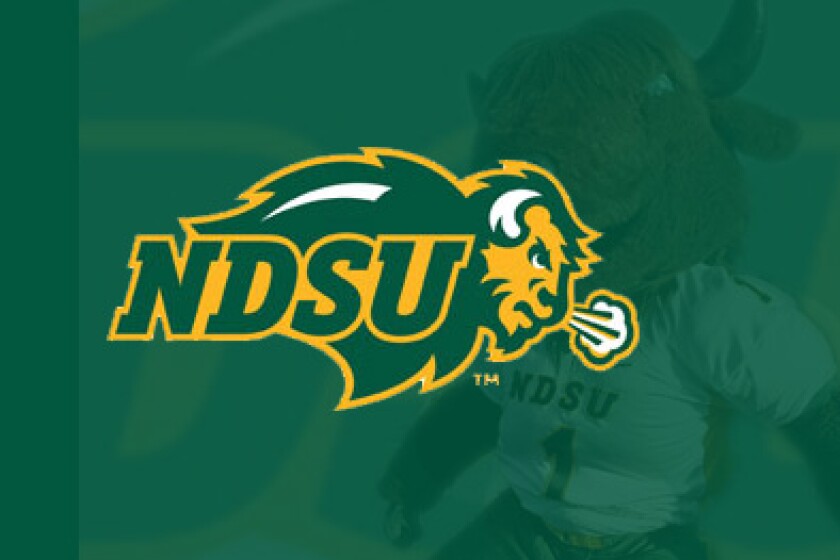 We are part of The Trust Project.
DES MOINES, Iowa — Multiple North Dakota State track and field athletes tallied personal-best performances on Friday at the Drake Relays and Kip Janvrin Open.
NDSU's Jacob Rodin notched an outdoor personal best in the 800 meters for the second consecutive week, clocking a time of 1 minute, 49.06 seconds for third place at the Drake Relays. Cody Roder ran a personal-best 47.48 in the 400, tying him for eighth-fastest in Bison outdoor history.
At the Kip Janvrin Open in Indianola, Iowa, Josh Knutson tallied a personal-best time of 52.62 to win the 400 hurdles. The time ranks him ninth-fastest in NDSU history. Drake Daniels took sixth place with a personal-best 54.71.
Symon Keiser and Brock Johnsen also logged personal bests. Keiser was the runner-up in the 1,500 at 3:51.07. Johnsen clocked a time of 14.72 to claim third in the 110 hurdles.
On the women's side, Amanda Anderson and Alissa Melvin led the way for the Bison at the Drake Relays.
Anderson placed second in the discus with a throw of 185 feet, 7 inches. Melvin was the runner-up in the triple jump at 41-10 1/2.
At the Kip Janvrin Open, NDSU's Amy Phillips won the hammer throw with a mark of 41-10 1/2. Maggie Steffen took the javelin title with a mark of 123-1. Kaleesa Houston was the runner-up in the 1,500 at 4:35.07 and Angel Pratt clocked a 25.07 to win the 200. Pratt placed second in the 100 at 12.01.
The Bison will conclude competition at the Drake Relays on Saturday.