Bison Media Blog: Gate City Bank, Fargodome renew 10-year agreement for field
Contract will help with the installation of new turf this summer to NDSU's football home.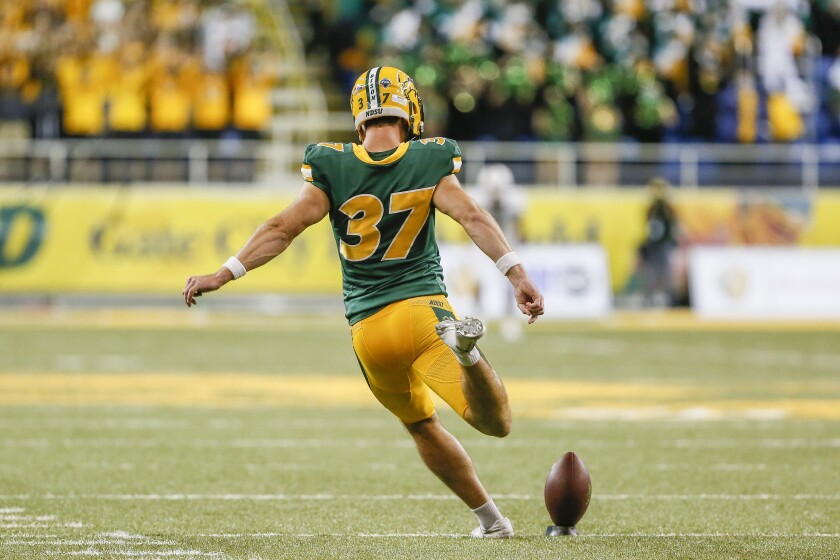 We are part of The Trust Project.
FARGO — It will still be Gate City Bank Field at the Fargodome for another 10 years. The two entities agreed on a $2.5 million deal that will make possible the installation of new artificial turf this summer.
The home of North Dakota State football has been aligned with Gate City since a 2011 agreement, which went for a cost of $1 million.
"It is important to us to continue to support both the Fargodome and North Dakota State University through the next decade," said Kevin Hanson, Gate City president and CEO. "We're incredibly passionate about investing time and money in our local communities throughout North Dakota and Minnesota."
Gate City had first right of refusal with the contract in terms set by the Fargo Dome Authority. The fact a company maintained its visibility with the facility is not uncommon with the dome's advertisers and branding partners, with others like Sanford Health, Pepsi and Shooting Star Casino having long-standing contracts.
"It's mutually beneficial," said Rob Sobolik, the general manager of the Fargodome. "Those entities are very appreciative and they see the importance of the Fargodome to the region."
The dome's relationship with Gate City dates back to around 20 years with a suite project and the advent of the Gate City Bank Theatre setup.
The current turf that was installed in 2012 carried a shelf life of eight to 10 years, although Sobolik said the top of the surface is still in good shape. The new AstroTurf is an upgraded version of the old one that is advertised as having a stronger underlayment.
Like the old turf, it will be conducive to the magic carpet system that allows the turf to be rolled up to one end of the field and stored below field level. It makes for a much faster turnaround time when the dome has to go from one event to another.
The Fargo Dome Authority last fall approved of the $913,000 price tag that includes installation with funds coming from its surplus account. Removal of the old turf will begin this weekend with the installation of the new turf set to begin the last weekend in May and continue through mid-July.