Bison men's track team split between meets but still has enough firepower to win UND Open
North Dakota State's women athletes picked up five individual wins and placed second as a team at the UND Open.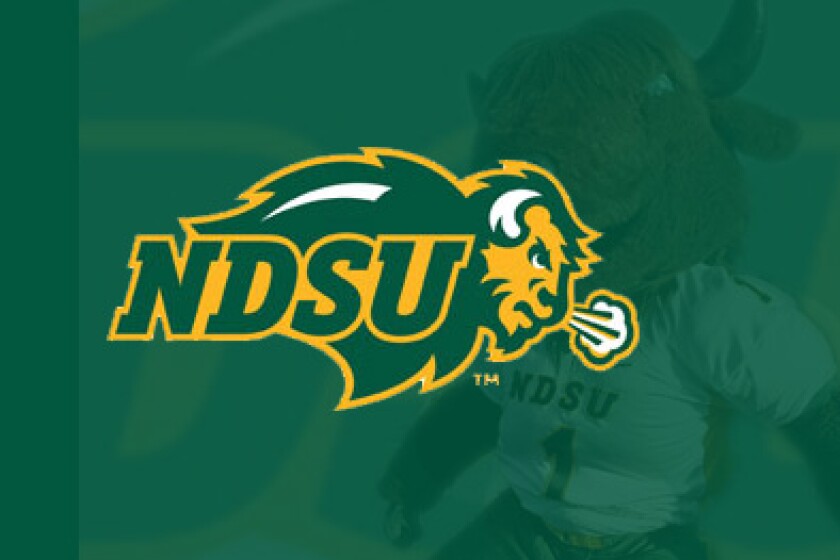 GRAND FORKS — The North Dakota State men's track and field team was split between two meets but the Bison still had enough horses to win the University of North Dakota Open on Satuday.
The Bison were split between the Open and the Jack Johnson Classic at the University of Minnesota.
The Bison scored 126 points to easily outdistance second place Minnesota State Moorhead's 60.50
The Bison women scored 90 points to place second behind North Dakota's 110.50.
The Bison men got a win at the Open from Jacob Rodin, who ran 2:27.5 to take the 1,000 meters. It was the fastest Bison time in 16 years and ranks fourth in school history.
NDSU took the top three spots in the 400, led by winner Cody Roder's 48.08. Trent Davis led a 1-2-3 Bison finish in the 60-meter hurdles, winning in 8.12.
Dante White won the 60-meter dash in 6.87, Adrian Harris won the 600 in 1:21.96 and Eric VanErp won the heptathlon with 4,313 points.
Alex Brosseau won the 200 in 21.87, and Payton Smith, running unattached, won the 3,000 in 8:40.15
The Bison women's team also was split between the Open and the Jack Johnson meets. Nell Graham won the Open's 400 in 55.56 and Angel Pratt placed first in the 200 in 24.86.
Kaci Cooper won the 800 in 2:15.12 and Bailee Dierks won the 60 hurdles in 8.86. Alissa Melvin won the triple jump at 38-6.
At the Jack Johnson meet, Bison throwers took the top four places in the shot, with Kristoffer Thompson winning with a throw of 60-6. Trevor Otterdahl, who was second in the shot, placed first in the weight throw a 70-10.