College baseball: Cadyn Schwabe leads Bison over Northern Colorado in 11 innings
NDSU comes out on top Saturday in the second of three weekend games against the Bears at Newman Outdoor Field.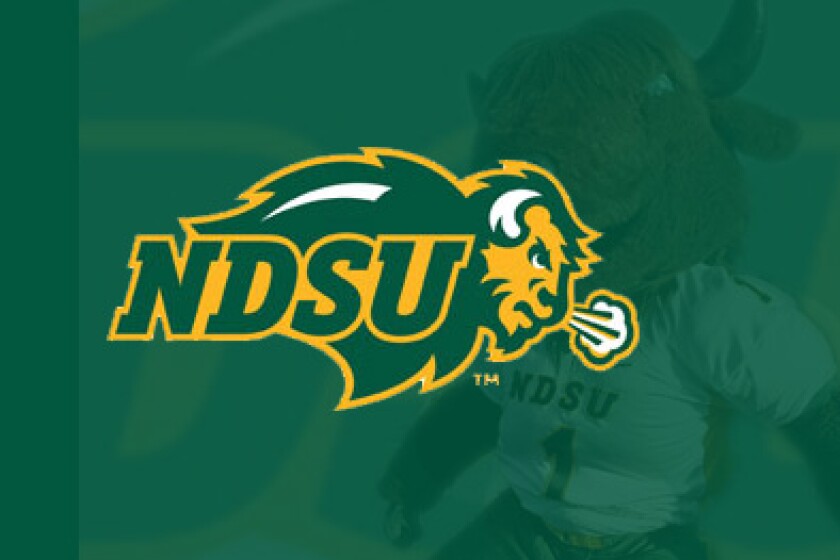 FARGO — A two-out rally in the bottom of the 11th lifted North Dakota State to a 13-12 win over Northern Colorado on Saturday at Newman Outdoor Field.
In the 11th, Jack Simonsen singled to left with two outs, then stole second. Charley Hesse walked and Cadyn Schwabe delivered a single to left that scored Simonsen.
The Bison trailed 9-5 after five but recovered with two runs in the sixth and their four-run seventh tied the game at 11.
The Bears regained the lead with a run in the eighth and the Bison were down to their last out in the ninth, but two Bears errors in the inning allowed the tying run to score.
Cadyn Schwabe had three hits, including a triple and a double, and he drove in four runs. Peter Brookshaw had two hits, including a three-run homer in the seventh.
Druw Sackett was 4-for-6 with an RBI and Calen Schwabe had three hits, including an RBI double in the fifth. Logan Williams had three hits and Simonsen and Brock Anderson both had two hits and an RBI.
The Bison remained in first place in the Summit League standings with four games to play. They are 14-4 in the league and 27-16 overall. The Bison and Bears wrap their three-game set at 1 p.m. Sunday, May 15, at Newman.