College baseball: Disastrous start dooms Bison in weekend opener at Oral Roberts
NDSU surrendered nine runs in the first three innings on Friday and couldn't catch up in the first of three Summit League games against the Golden Eagles.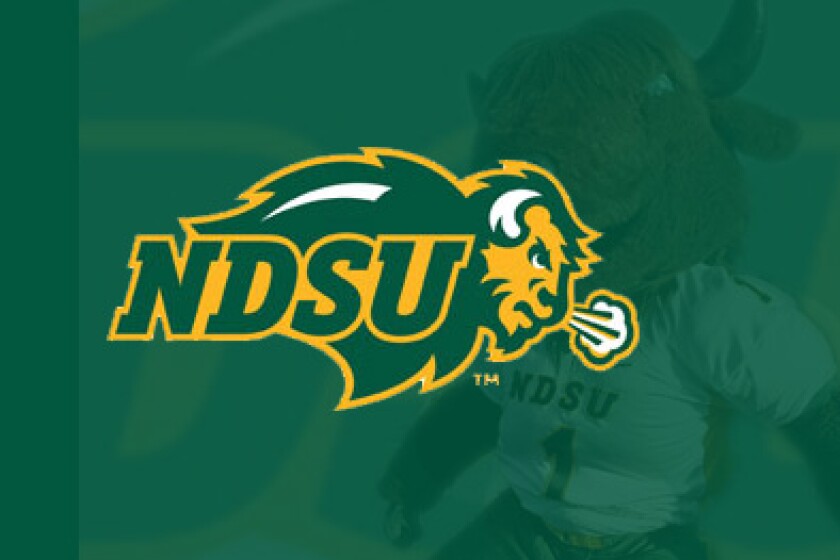 TULSA, Okla. — Oral Roberts jumped all over North Dakota State starter Max Loven and rode the quick start to a 10-4 Summit League win on Friday.
The Golden Eagles scored nine runs on 11 hits — including five doubles and a home run — in the first three innings. Bison reliever Wyatt Nelson settled things down, allowing just a hit and a walk over five scoreless innings. But NDSU's offense couldn't make up the ground against ORU pitchers Evan Kowalski, Colten Weber and Kaleb McCullough, who held the Bison scorelesss after a promising four-run third inning.
Loven took the loss, falling to 5-3. Charley Hesse was 3-for-4, Peter Brookshaw had two hits, including a double, and drove in a run, and Druw Sackett doubled and drove in two runs. Calen Schawbe was 2-for-4 and Brock Anderson singled and drove in a run.
The Bison lost a second-straight game and for a third time in four games. They play a doubleheader against ORU at 2 p.m. and 5 p.m. Saturday, April 23.