College baseball: NDSU clinches first Summit League regular season championship
The defending Summit playoff champion Bison took two from Western Illinois on Friday to clinch the top seed in next week's league championships in Tulsa, Oklahoma.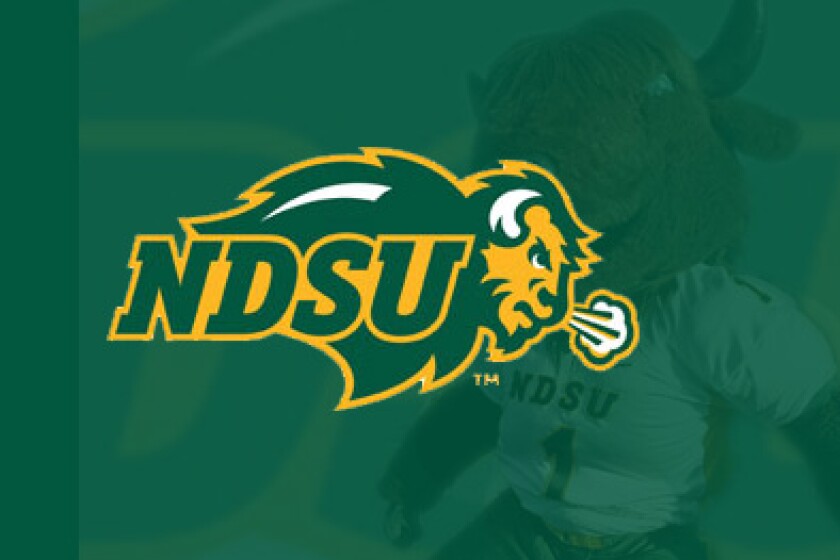 We are part of The Trust Project.
FARGO — North Dakota State wrapped up its first Summit League regular season championship with a pair of wins over Western Illinois in a league doubleheader on Friday at Newman Outdoor Field.
The Bison defeated the Leathernecks 8-3 in a nine-inning first game, then came away with a 7-3 win in a nine-inning second game to clinch the top seed in next week's Summit League Championship.
The Bison are 17-4 in the league and entered the day percentage points ahead of Oral Roberts, which is 17-6 after a 13-5 win over South Dakota State on Friday.
ORU finishes its regular season schedule against SDSU on Saturday while the Bison finish a three-game set with the Leathernecks at 1 p.m. Saturday.
The league playoffs, which will feature the top four teams, begin Wednesday, May 25, in Tulsa, Oklahoma, with the Bison defending last year's league championship.
In Friday's second game, the teams were tied 3-3 heading into the bottom of the sixth. The Bison's Terrell Huggins hit a two-out single to left, Brock Anderson reached on an error, and both scored on Druw Sackett's double to center.
Sackett then delivered a run-scoring double in the eighth and Peter Brookshaw followed with an RBI single to right to make it 7-3.
Bison reliever Jake Drew gave up a lead off single in the ninth but got a foul out, a fly out and a ground out to end the game.
Sackett was 4 for 5 with the two doubles and three RBIs and Brookshaw had two hits and drove in three.
Cade Feeney started and went six, giving up two earned runs on nine hits and striking out five. Reliever Joey Danielson pitched a scoreless seventh and Drew went the final two innings.
NDSU banged out 12 hits in the first game and pitchers Max Loven and Tristen Roehrich gave up nine hits but limited the Leathernecks to two earned runs.
NDSU's Calen Schwabe was 3 for 4 and he drove in two runs and Anderson was 2 for 4 with a home run and two RBIs. Brookshaw was 2 for 4 with a double and two RBIs.
Charley Hesse had two hits and an RBI and Logan Williams had two hits.
Loven started and upped his record to 7-4. He went six innings and gave up one earned run on five hits. Roehrich earned his sixth save working the final three innings, allowing a run on four hits.