Men's track: Bison win 12th straight conference outdoor championship
NDSU's Trevor Otterdahl was named the championships' Field MVP on Saturday for scoring 23 points in the throwing events.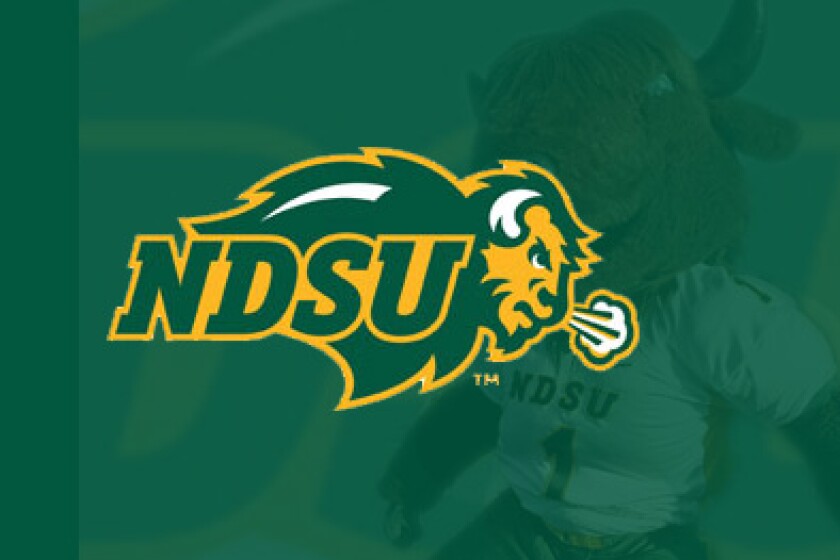 TULSA, Okla. — North Dakota State cruised to its 12th consecutive conference championship at the Summit League Outdoor Championships on Saturday.
The Bison finished the three-day meet with 241.5 points, 36 points ahead of second-place South Dakota State.
NDSU's Trevor Otterdahl was named the Championships Field MVP for scoring 23 points in the throwing events.
Individually, two NDSU records fell in the 4x400 relay and the 400. Adrian Harris, Jacob Levin, Jacob Rodin and Cody Roder teamed up to break the NDSU school record in the relay relay, winning the Summit League title in 3:07.18. Roder ran 46.22 to shatter the NDSU 400 dash record and he placed third.
Levin later followed up with a career-best 21.02 to place second in the 200m dash. He now ranks fifth all-time at NDSU for the 200m.
Josh Samyn defended his Summit League 1,500 title with a personal-best 3:47.37.
Senior Marcus Walton was the Summit League runner-up in the triple jump at 48-01.25 (14.66m). Josh Darwin tied for second in the high jump, clearing 6-8 (2.03m).
The Bison men racked up significant scoring in the discus, finishing 2-3-4-5-7. Kristoffer Thomsen led the way in second with a personal-best 175-feet.
Trent Davis was the runner-up in the 110 hurdles, clocking 14.23.