PHOTOS: Scenes from Bison homecoming victory against Northern Iowa
North Dakota State remained undefeated this season, earning a 14-point home victory against Northern Iowa.
FARGO — No. 5-ranked North Dakota State got two passing touchdowns and two rushing touchdowns from quarterback Quincy Patterson to help fuel a 34-20 victory against Northern Iowa on Saturday in Missouri Valley Football Conference play before 18,536 fans at Gate City Bank Field at the Fargodome.
The Bison (5-0, 2-0 MVFC) earned an eighth consecutive victory against the No. 12-ranked Panthers.
Patterson completed 11 of 21 passes for 182 yards and also rushed for 60 yards on 12 attempts. NDSU scored 14 points in the first six minutes of the third quarter to start to pull away from UNI.
Below are images from NDSU's homecoming victory against Northern Iowa: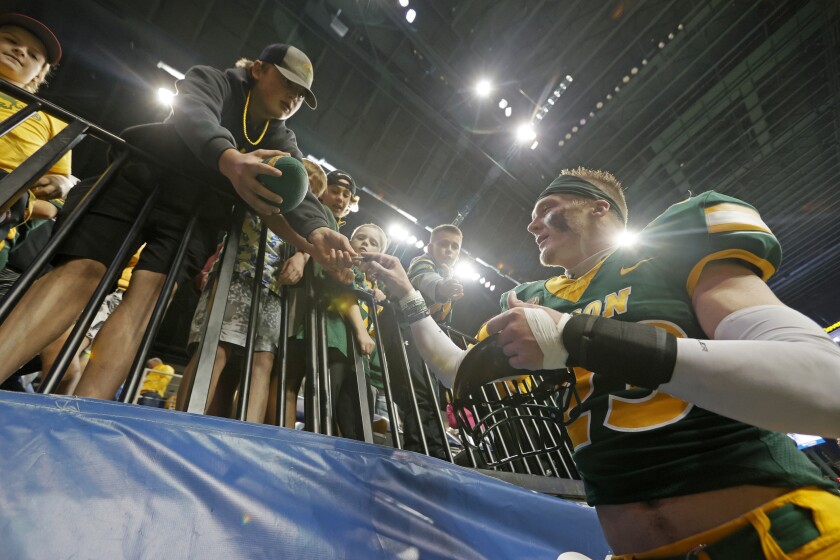 North Dakota State's Matt Entz and Northern Iowa's Mark Farley shake hands after the game at the Fargodome on Saturday, Oct. 9, 2021. David Samson / The Forum free