Ten Years Gone: former NDSU linebacker Preston Evans looks back at the 2011 national title season
Evans was one of the captains of the 2011 NDSU football team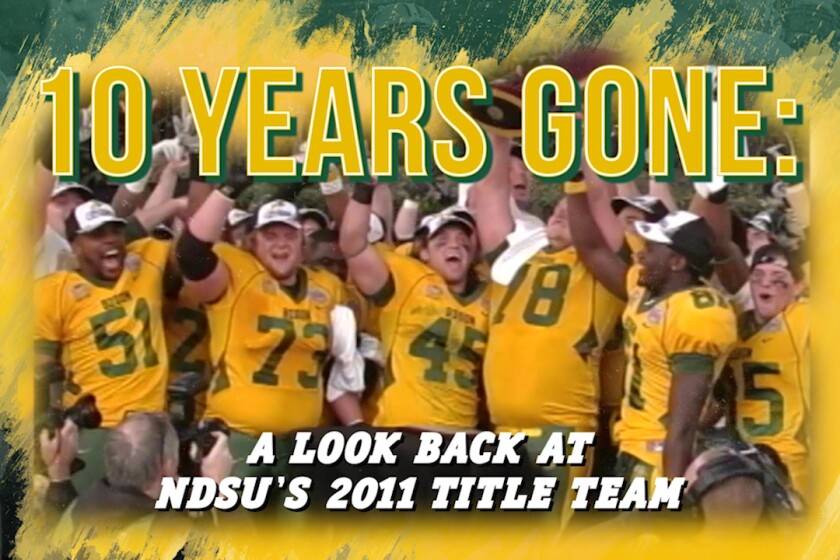 We are part of The Trust Project.
Can it really be ten years since North Dakota State fans were treated to "UNI loud?"
Ten years since the first showdown with Georgia Southern, ten years since the Bison beat down at TCF Bank Stadium.
It was a memorable team filled with memorable players. Players that lived thru a 3-8 season in 2009 and two years later, won a national championship in Frisco, Texas.
Over the next three months, WDAY Sports Director Dom Izzo will visit with players and coaches from that team and look back at some of the biggest games and most memorable moments.
Preston Evans entered the 2011 season as a senior linebacker who had played in 31 career games up to that point. He was named a team captain before the season and started all 15 games at middle linebacker.
He finished the season with 88 tackles and an interception and was part of some of the biggest moments of that title team.
Evans visits about taking the Bison football team from a three win team in 2009 to a national title winning team two years later. He also recounts the Northern Iowa landmark win and the emotions after the Bison clinched their first Missouri Valley Conference title.
Evans was one of 18 seniors on the team, he played as a true freshman in 2008 and saw both ends of the spectrum with the football team.
If you missed the first episode with Christian Dudzik, you can watch here.