Bison Media Blog: Tall sons of Bison hall of famers not short on recruiting attention
Former NDSU volleyball players Janet Cobbs and Angie Converse are parents of top-rate prep players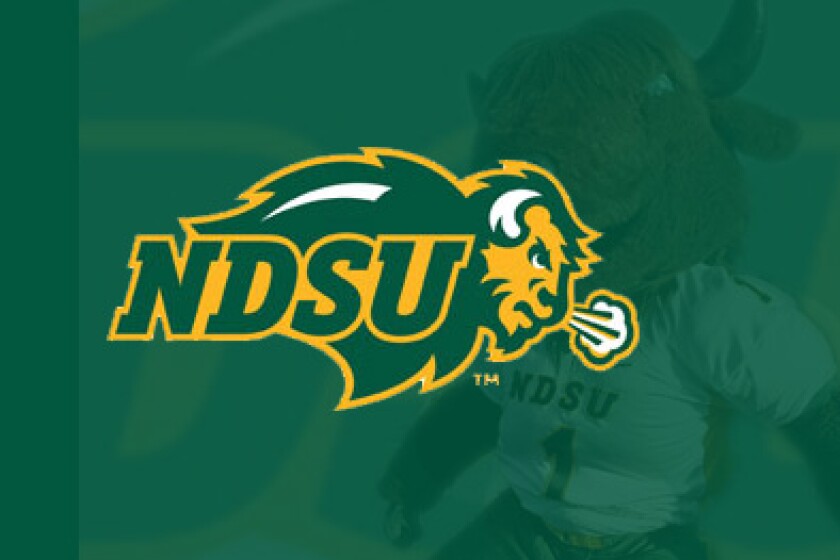 FARGO — The state of Minnesota produced some outstanding Division I boys basketball college prospects this year, and two members of the Bison Athletic Hall of Fame who played volleyball at North Dakota State are part of that mix.
Junior Grayson Grove, a 6-foot-8 forward at Alexandria, is the son of Angie Converse, who was inducted in 2016. Grove, according to 247 Sports, has offers from Illinois State, St. Thomas and Central Arkansas.
Collin Mulholland, a 6-10 forward at Holy Family High School in the Twin Cities, committed to Division I University of Tennessee at Chattanooga last fall. He is the son of Janet Cobbs, the former United States Olympian who was inducted in 2003. Holy Family went 29-3 and placed third in the Minnesota Class 2A state tournament last week.
Mulholland was dominant in the state tourney getting a triple double of 25 points, 13 blocked shots and 11 rebounds in a quarterfinal win over Eden Valley-Watkins.
He played at Southwest Academy in Ontario his junior year before transferring to Holy Family.
"Collin is a versatile player with a lot of potential," Chattanooga head coach Dan Earl said on national signing day. "His ability to shoot from the perimeter and lateral movement is unique for a player at his size. He is a tremendous young man and will be a great addition to our program."
The Forum's Eric Peterson wrote a story on Cobbs in 2011 when Collin was 7 years old.