Two tough losses eliminate Bison from Summit softball tournament
Omaha and South Dakota State topped NDSU on Saturday to end the Bison's run in the league championship.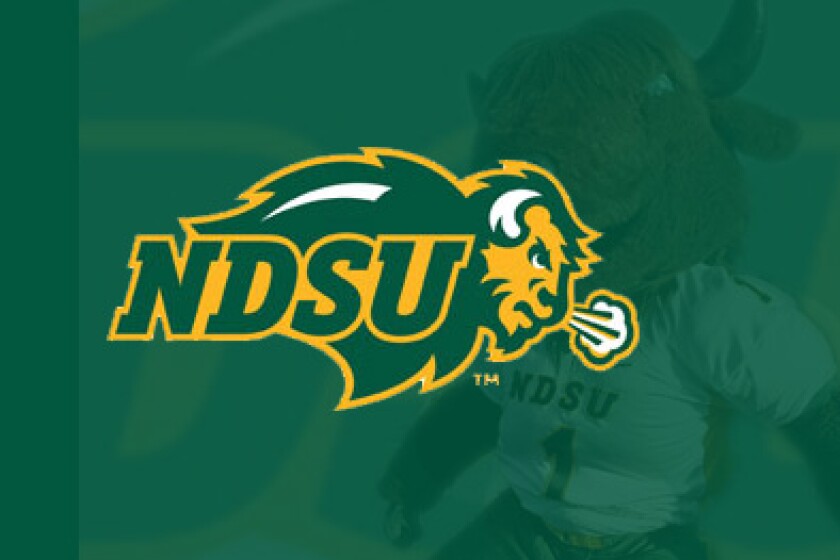 We are part of The Trust Project.
VERMILLION, S.D. — Omaha defeated North Dakota State 3-2 in an elimination game Saturday in the Summit League Championship, ending the Bison's season.
Earlier Saturday, South Dakota State's Tori Kniesche won a pitchers' duel with North Dakota State's Paige Vargas and the Jackrabbits prevailed 2-0 in a winners bracket game.
South Dakota State and Omaha will play at 10 a.m. Sunday, May 15, for the league championship and an automatic berth in the NCAA tournament. Omaha, which lost to NDSU on Friday, will need to beat the Jackrabbits twice to win the title.
The Bison finished the year 30-23.
In the winners bracket game, Knieshe fired a one-hitter, walking three and striking out 10. Skylar Padgett had the Bison's lone hit.
SDSU's Cylie Halvorson accounted for the game's only runs with a two-run home run in the first inning after Peyton Daugherty led off the game with an infield single. After the homer, Vargas allowed just one hit the rest of the way.
In the elimination game, Omaha broke a scoreless tie with three runs in the third on Jamie White's three-run home run. The Bison answered with two in the fifth but Mavericks pitcher Kamryn Meyer set the Bison down in order in the sixth and in the seventh got a double play to end the game.
NDSU's Padget doubled and drove in a run and Nicole Licea and Carley Goetschius had the team's other hits. Laney Lyle took the loss. She allowed three runs on five hits in six innings.