College softball: Bison take two, defeating Army and Monmouth to extend win streak
North Dakota State's two victories pushed its winning streak to five games and the Bison have won six of seven since snapping a seven-game losing skid.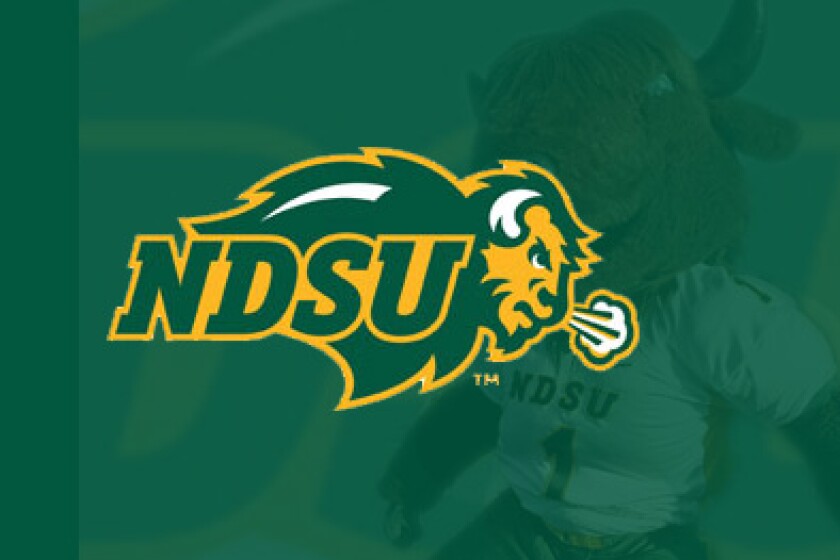 COLLEGE PARK, Md. — North Dakota State has won all four if its games in the Capital City Classic after wins over Army and Monmouth on Saturday.
The Bison needed nine innings to down Army 6-5, the beat Monmouth 6-1.
Against Army, the teams were tied 4-4 after eight innings and Army took a lead with a run in the top of the ninth. But in the bottom half, with NDSU's Carley Goetschius starting on second, Chloe Woldruff doubled in the tying run and was replaced by pinch runner Aba Turner. She moved to third on Avery Wysong's ground out and scored the winning run on an Army error.
Woldruff had three hits, including two doubles, Emilee Buringa had two hits and Cameryn Maykut and Wysong both singled and drove in two runs.
Paige Vargas picked up her seventh win working 2-2/3 innings in relief.
Against Monmouth, Mac Schultz started and pitched 3-2/3 scoreless innings. Vargas again got the win, going 3-1/3 innings, allowing a run on two hits and striking out five.
Maykut singled in a run in the third and hit a two-run homer in the fourth. Skylar Padgett doubled in a run in the fourth and Emilee Buringa also hit a two-run shot in the inning. Woldruff and Dez Cardenas both had three hits.
The Bison are 18-12 overall and play against an opponent to be determined at 9 a.m. Sunday, March 20, to wrap up the Classic.