College softball: For second day Bison split two games at Lobo Classic
As they did Friday, the Bison won one and lost one on Day 2 of the Lobo Classic in New Mexico.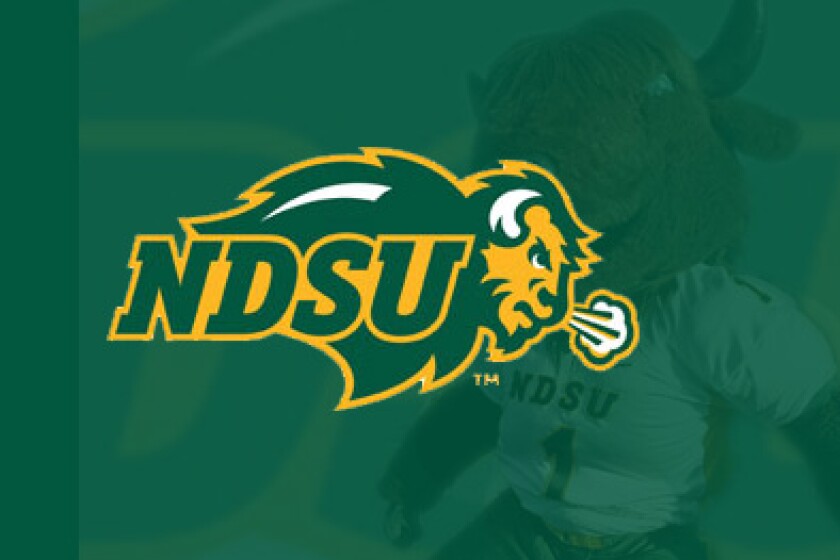 ALBUQUERQUE, N.M. — North Dakota State for the second-straight day split a pair of games at the Lobo Classic.
In a Saturday afternoon game, Bison starter Paige Vargas earned her fifth win in six decisions in an 8-4 win over Tarleton.
In a Saturday morning start, the Bison rallied from a four-run deficit in the last two innings but lost to Texas-El Paso 9-8.
Against Tarleton, Vargas once again had a solid outing, allowing two earned runs on eight hits, she didn't issue a walk and struck out seven.
Avery Wysong was 2-for-4 and drove in two runs. Emilee Buringa singled in two runs in the third and Reanna Rudd singled in two in the sixth. Molly Gates singled in a run in the Bison's two-run fourth inning.
Against UTEP, the Bison rolled out to a 5-1 lead after two innings but the Miners scored six runs in the third and two more in the sixth to take a four-run lead.
In the bottom of the sixth, NDSU's Nicole Licea singled in two runs. In the bottom of the seventh, Molly Gates hit a one-out triple and Dez Cardenas followed with an RBI single. Cameryn Maykut then walked but UTEP got a strikeout and a ground out to end the threat.
Gates, Cardenas, Licea, Carley Goetschius and Chloe Woldruff all had two hits and Cardenas and Licea both had two RBIs.
The Bison are 9-4 overall and wrap up the Lobo Classic with a single game against Tarleton at 11 a.m. Sunday, Feb. 27.