College softball: Oregon State shuts down Bison offense in victory Sunday
Beavers' starter Tarni Stepto allowed just one hit and struck out nine in win over NDSU.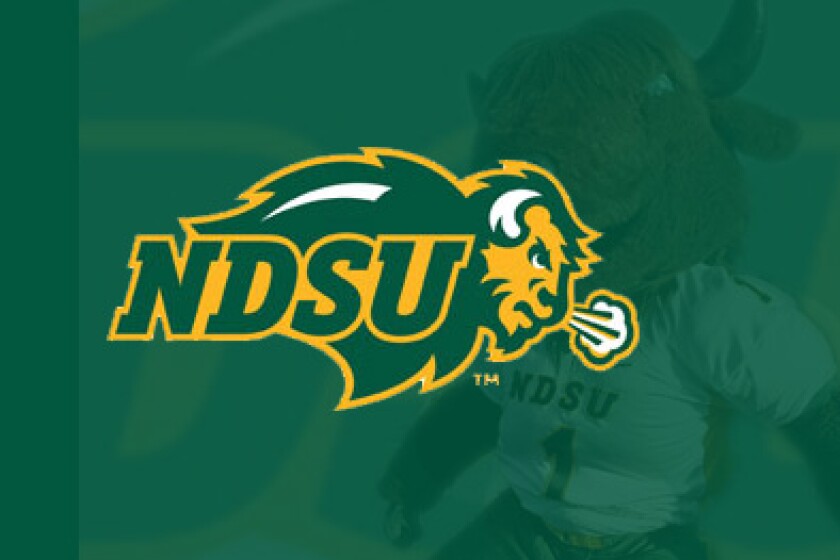 RIVERSIDE, Calif. — North Dakota State nicked Oregon State starter Tarni Stepto in the first inning and that was the end of the day for the Bison offense in a 3-1 loss to the Beavers on Sunday in the last of five games at the Amy S. Harrison Classic.
In the bottom of the first, lead off hitter Emilee Buringa was hit by a pitch and later stole second. Cameryn Maykut followed with an RBI single.
That was it. Stepto, who struck out nine, and the Beavers set down the next 20 Bison batters in a row.
Oregon State scored three runs in the second on Des Rivera's RBI double and Madison Simon's two run single.
Bison starter Paige Vargas took the loss and fell to 6-2. She allowed three runs on four hits in seven innings, she walked one and struck out five.
The Bison have dropped three in a row and are 12-7 overall. The play six games — including two against Oregon State — at the Oregon/Oregon State Invite March 11-13. They open against Portland State and Oregon State at 1 p.m. and 3:30 p.m. on Friday, March 11, in Eugene, Oregon.