College softball: Paige Vargas slings Bison to second Summit League tournament victory
No. 3 seed North Dakota State advanced to the winners bracket semifinals with shutout win over No. 2 Omaha on Friday.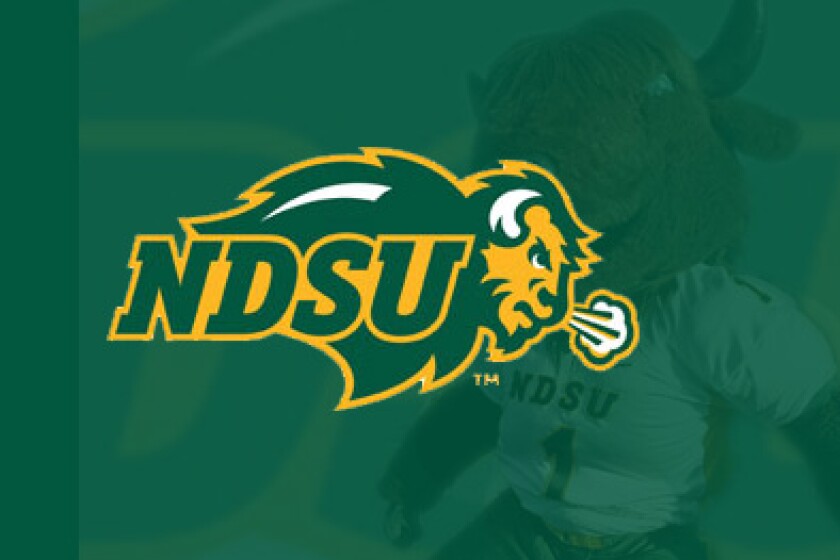 VERMILLION, S.D. — Paige Vargas was four pitches from perfect and North Dakota State advanced in the Summit League Championship with a 2-0 win over Omaha on Friday.
Vargas fired a three-hitter, needing just 88 pitches to roll through the Omaha lineup. She didn't issue a walk, hit one batter and struck out seven.
Vargas outdueled Omaha's Kamryn Meyer, who also worked all seven innings and allowed two earned runs on eight hits. She walked one and struck out nine.
In the third inning, NDSU's Skylar Padgett singled to right field with one out and Molly Gates followed with a single to left. With two outs, Dez Cardenas doubled down the right field line to score Padget.
The Bison picked up their second run in the fourth when Carley Goetschius drilled a one-out home run to center.
Gates was 3-for-4 and Padgett was 2-for-3.
The win was No. 700 in Bison head coach Darren Mueller's 21-year career at NDSU. He is the Summit League's career leader in victories.
The Bison (30-21 overall) play the winner of Saturday's matchup between top-seed South Dakota State and first-round winner South Dakota. The tournament was delayed and eventually moved to the South Dakota campus from the host site at South Dakota State because of weather damage and poor field conditions in Brookings, S.D.