College volleyball: Bison split two matches at Stacheville Challenge
North Dakota State lost to Austin Peay but rebounded with a sweep of Tennessee Martin on Friday.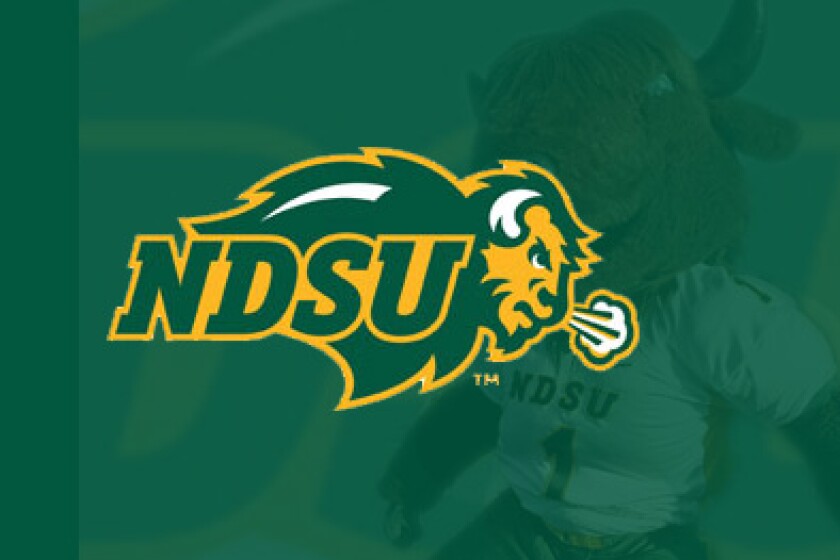 We are part of The Trust Project.
CLARKSVILLE, Tenn. — North Dakota State split two matches on the first day of the Stacheville Challenge on Friday.
Austin Peay defeated the Bison 25-21, 24-26, 25-21, 26-24 but NDSU rebounded with a 25-19, 25-11, 25-21 win over Tennessee Martin.
Against Austin Peay, Syra Tanchin paced the Bison with a season-high 23 kills to go along with a .367 hitting percentage and nine digs. Ali Hinze added 17 kills and 13 digs, while Kelley Johnson contributed a match-high 48 assists with 17 digs. Logan O'Brien also added a match-best 18 digs with seven assists.
Against Tennessee Martin, Baily Randall led the Bison with a season-high 11 kills while Glover added 10 kills with a .529 hitting percentage. Johnson notched a double-double with a match-best 28 assists and 11 digs. O'Brien contributed a match-high 15 digs on the defensive end with three assists and one ace.
NDSU will wrap up play at the Stacheville Challenge against East Tennessee State at 11 a.m. Saturday, Sept. 17.