Women's golf: Leah Skaar helps lead Bison to win at Jackrabbit Invitational
Skaar finished tied for first and North Dakota State took the victory Tuesday at the conclusion of the two-day invite.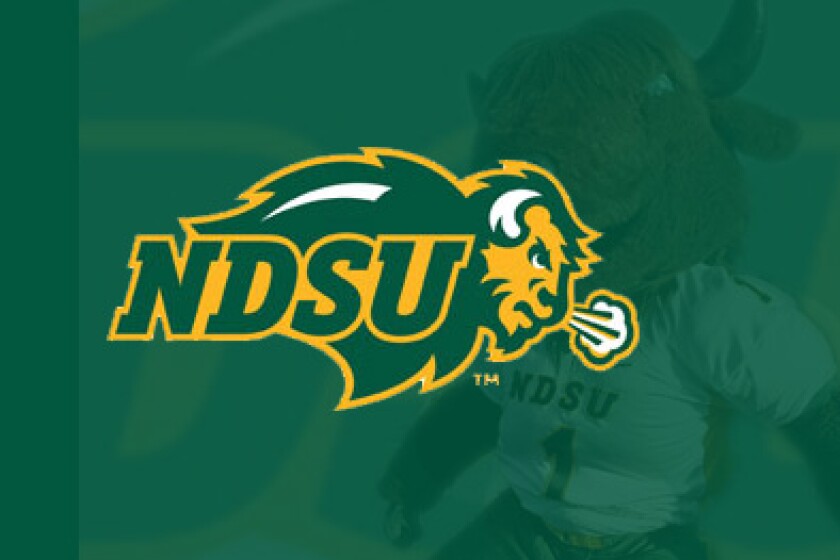 We are part of The Trust Project.
BROOKINGS, S.D. — North Dakota State's Leah Skaar finished tied for first place and the Bison won the team championship at the Jackrabbit Invitational at Brookings Country Club on Tuesday.
The Bison put together rounds of 303, 301 and 300 for a three-round total of 904. South Dakota State (303-310-299—912) finished eight strokes back in second place and St. Thomas (310-316-306—932) was third in the six-team tournament.
Skaar shot 71, 76, 76 for a 223, tied for first with South Dakota State's Alex Kandolin. The Bison's Elise Hoven shot 225 and finished third.
Jo Baranczyk (77-73-77—227) notched her first career top five finish, placing fifth at 227, and Madi Hicks (78-75-77—230) finished tied for seventh.
NDSU will be back in action at the Pat Lesser-Harbottle Invitational on Oct. 3-4 in Tacoma, Wash.