Women's soccer: Bison senior Lavin Douglass caps Senior Day with game-winner
Douglass scored in the 80th minute and North Dakota State edged Drake on Sunday at Dacotah Field.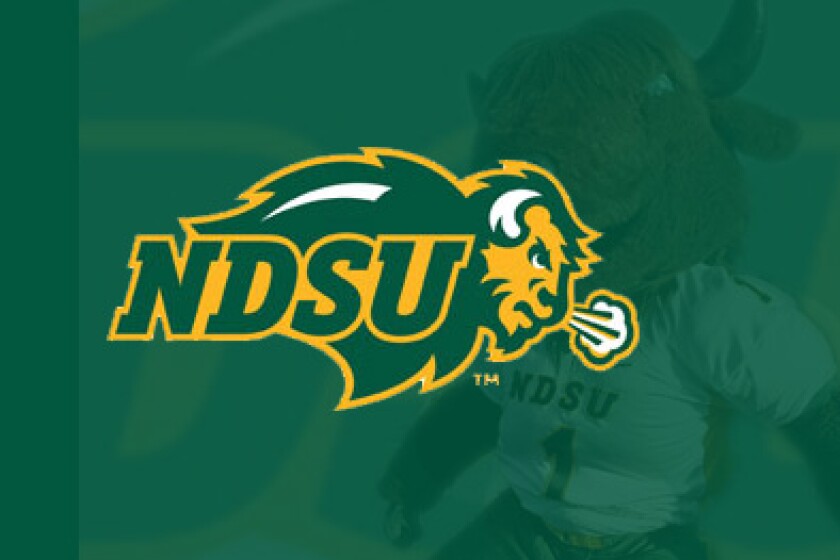 We are part of The Trust Project.
FARGO N.D. — North Dakota State picked up a 1-0 victory over Drake on Sunday as senior Lavin Douglass scored to cap Senior Day for the Bison at Dacotah Field.
Douglass scored the go-ahead goal in the 80th minute on a corner kick. Kelsey Kallio sent in a corner that was knocked down by the Drake defense to the feet of Alicia Nead, who played a ball through a cluster of Bulldog defenders and found Douglass. The senior then turned and pushed a right-footed shot past Drake goalkeeper Vianey Lopez to put the Bison in front.
Drake managed just one shot the rest of the way. North Dakota State outshot Drake 14-8 and had a 7-4 edge in shots on goal. Senior goalkeeper Sofia Howe made four saves for her second shutout of the season.
North Dakota State wraps up non-conference play traveling to play Idaho and Montana. The Bison take on Idaho on Friday, Sept. 16 in Moscow, then play at Montana on Sunday, Sept. 18.