Brad Dokken column: Nature can be a source of comfort during uncertain times
Amid the fear and uncertainty, outdoors activities might seem frivolous, but I don't subscribe to that view
We are part of The Trust Project.
It's been a depressing week.
From the coronavirus pandemic to plummeting financial markets and all of the other fallout that's occurred, it's been a rough few days.
And the turbulence looks as if it's going to be hanging around for awhile.
Ugh.
Amid the fear and uncertainty, outdoors activities might seem frivolous, but I don't subscribe to that view. I prefer to believe the outdoors can provide a source of comfort for those who make the effort to experience what it has to offer.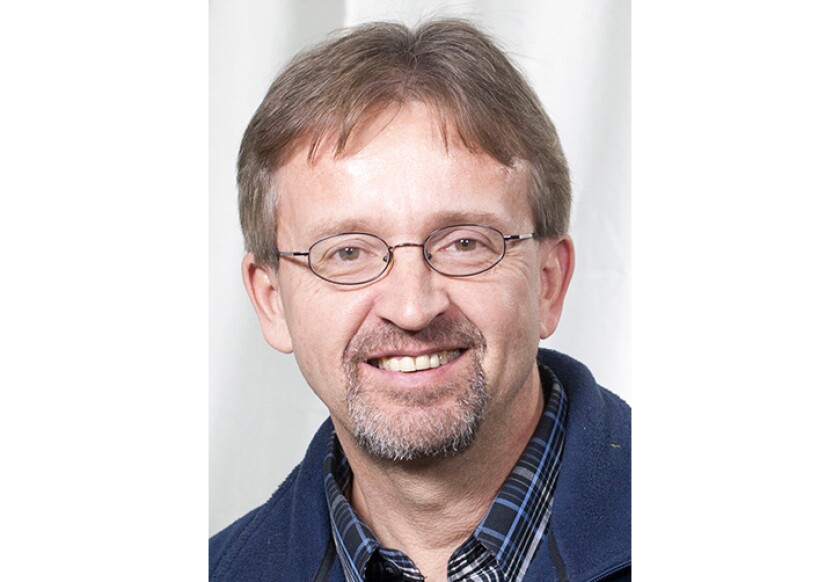 Much of what's happening is out of our control, beyond the steps all of us can take to try and prevent the virus from spreading. To me, that's the frustrating part, but life must go on.
So, let's forget about the bad stuff, at least for a few minutes, and take a look at what's happening in the natural world.
The days are getting longer, a trend that's even more pronounced after last weekend's switch to daylight saving time. Temperatures that occasionally rise into the 40s offer the promise of even warmer days in the coming weeks.
There'll be weather setbacks, to be sure -- there always are this time of year -- but you grasp for hope wherever you can find it during times like these.
Last Saturday night, I took advantage of balmy temperatures and a nearly full moon to build a fire and enjoy the evening. The moon shining off the snow lit up the countryside for miles, and there wasn't a stitch of wind -- for a change.
It was a fitting way to cap off a perfect March day. The troubles of the world at that moment seemed a long way off.
The next morning while snowmobiling, I saw a pair of trumpeter swans in a snow-covered field barely a mile from the Canadian border. The big birds arrive early to establish their territory, I'm told, and most likely will be nesting nearby.
As with any sign of spring, that's a positive development indeed.
There have been other signs of spring, as well. I've heard reports of snow geese trickling into North Dakota south of Interstate 94. The geese follow the receding snow line on the northerly trek to their arctic breeding grounds, and it won't be long before snow geese by the thousands fill the sky.
Areas along U.S. Highway 2 near Devils Lake offer prime viewing opportunities to witness this springtime spectacle; it's quite a sight.
Looking ahead to future outdoor activities also can brighten these gloomy times. In my case, planning is in full swing for a northern Ontario fly-in fishing trip on tap for early July.
Travel and menu plans are being developed, and texts and emails already are circulating among the trip's organizers.
Anticipation is part of the fun.
In the short-term, there hopefully will be another ice fishing trip or two on the agenda. And not too far beyond that, spring evenings spent by a roaring campfire listening to chorus frogs, robins and other sounds of the season.
These are little things, to be sure, but they can help make these depressing times seem less depressing.
Let's see some photos
For whatever reason, big fish photos and tales have been hard to come by this winter, but there have been exceptions, such as the recent story Chad Maloy of Fargo shared about catching two big walleyes mere seconds apart Saturday, Feb. 29, on Lake Winnipeg.
Jim Ramsey of Elkhart, Ind., wrote this week to say he'd read my story about Maloy's whopper-walleye double, which ran Sunday, March 8, and wanted to share the story of his once-in-a-lifetime walleye catch on Eagle Lake near Vermilion Bay, Ont.
"I was fishing with my son on Eagle Lake (Ontario) on June 12, 2013," Ramsey writes. "We were fishing for smallmouth bass and hoping for a few walleye. I was using a Shimano spinning reel with 8-pound line and a 4-inch Gulp! Pearl Silver-colored worm rigged on a one-eighth-ounce jig head.
"I was casting just off one of the many island rocky points when I felt a pickup. I set the hook and thought that I had a good northern on until I got it up to the boat and saw the white tip on the tail. I could tell that this fish had spawned out and it only weighed 11 pounds, but it was 33½ inches long. This once-in-a-lifetime catch for me was released back into Eagle Lake."
I'm guessing Maloy and Ramsey aren't the only anglers out there with good fish stories, so if you've got a fish tale or photo you're itching to share, I'd like to see it.
You can share your fish stories -- please include a photo or two, as well -- by email at bdokken@gfherald.com or by postal mail to me c/o The Grand Forks Herald, 375 Second Ave. N., Box 6008, Grand Forks ND 58206-6008.
As always, please include the angler's name, town of residence and whether the fish was kept or released.
Dokken reports on outdoors. Call him at (701) 780-1148, (800) 477-6572 ext. 1148 or send email to bdokken@gfherald.com.