Mike Jacobs Always in Season: A 'fall' of robins highlights birding week
This is the second "robinfall" I've seen this season, and the third this year.
We are part of The Trust Project.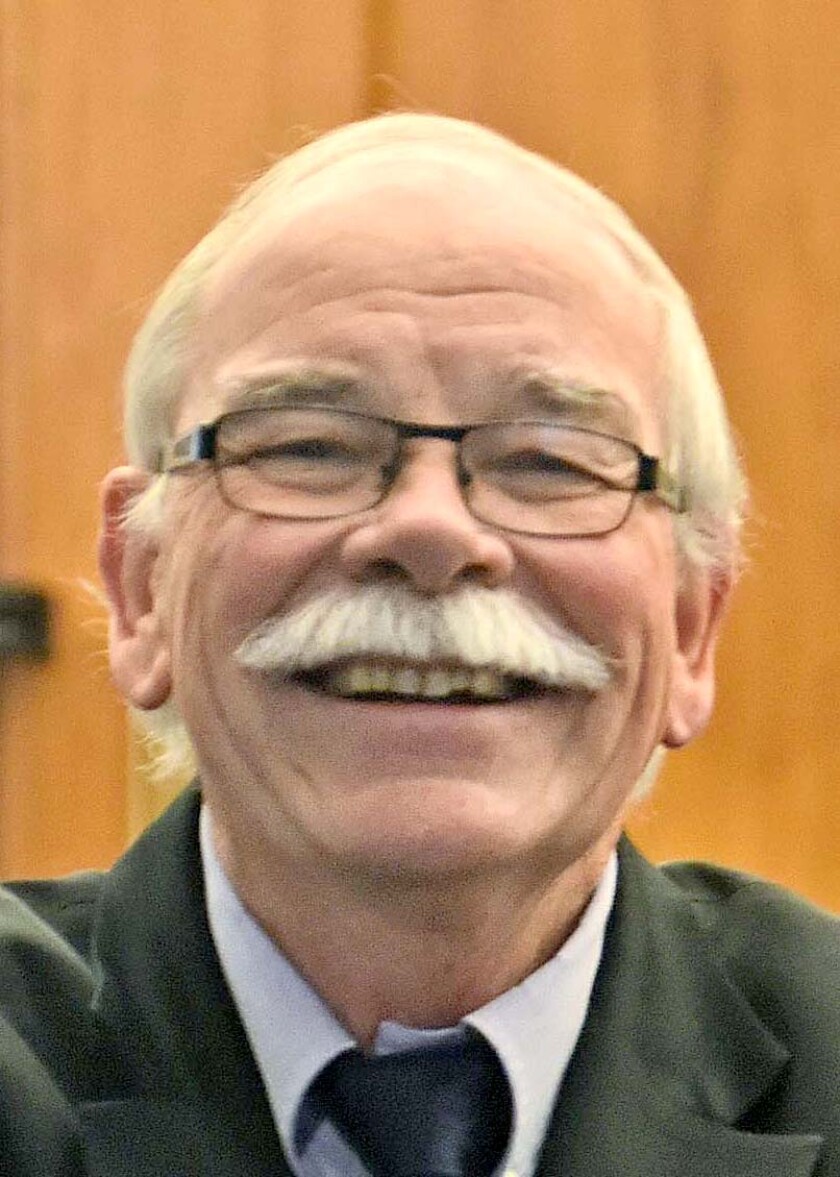 GRAND FORKS – November began benignly this year, but it is often an emphatic month, especially as regards migration. Suezette and I observed this over the weekend, Oct. 29 and 30, and on a neighborhood walkabout on Tuesday, Nov. 1.
Walking through the "Hills" of southside Grand Forks, I encountered a fall of robins. To be square, I'm not sure that "fall" is the right word. In this context, it suggests the sudden appearance of a lot of birds, as in "swanfall," a well-established label for the return of migrating swans.
The robins did not "fall," since they didn't reach the ground. Instead, they mobbed the trees. This is the second "robinfall" I've seen this season, and the third this year. A huge number of robins were grounded in spring migration by a late, wet snowfall. This week's sudden appearance of robins probably amounts to the migration of hungry northern birds who alit to refuel.
Robins are largely migratory this far north, although I've seen large numbers linger in December. The critical issues for robins are supplies of food and water.
Driving across the state – bound for a funeral in Bismarck – produced a different kind of migration, of waterfowl. I told friends whom we were to meet for supper ahead of the Saturday morning service that I expected to dally as I drove. "I'm dreaming of snow geese," I said.
To be honest, however, we were close to skunked on the outbound drive. We saw half a dozen swans and several scores of geese – Canada geese, not my target species.
The Manitoba Naturalists Society book, "Birds of Manitoba," includes more than three dozen citations to Robert Nero's work, most of them having to do with great gray owls.
Saturday afternoon's return gave us more time, and we chose a more western route, on two-lane state highways, for the most part, but some gravel county roads and – for the final run into Grand Forks – on four-lane U.S. Highway 2.
Our plan was fulfilled almost immediately. A few miles north of Wing, N.D., we encountered a large flock of snow geese, 10,000 birds, I figured. This is not by any means the largest flock of snow geese one could encounter in central North Dakota in spring or fall migration, but it was enough to meet my objective. Lamentably, though, the birds were huddled together on a shallow wetland, not in a stubble field, and they were nearly motionless, except for an occasional raised wing. And they were silent. I missed the wild, evocative noise that snow geese make.
Swans we saw in good numbers, too, but in smaller, more widely dispersed flocks. There were also American coots to marvel at, assuming as we did that they would have decamped some weeks ago. We also saw northern ducks, including mallards and greater scaup.
Mallards are familiar birds here, of course. They are one of the state's most abundant waterfowl species and one that is enthusiastically pursued by hunters.
Dedicated duck hunters pursue the greater scaup, as well.
Whenever the subject of northern scaup arises – as it last did in this column in October 2016 – I remember my friend Stella Fritzell, a member of the state Senate and a duck hunting enthusiast. She called the scaup "blue bills" and professed to prefer them as quarry and as table fare. Pressed, she'd confess that the scaup might not be so wary as locally raised birds, since they nest on the tundra in northern Alaska. She suggested that made for a tastier bird, too, since it would be eating organically. She was a tireless advocate for wildlife and the environment. In 1976, the North Dakota Wildlife Federation named her "legislative conservationist of the year."
I was a legislative reporter in those days, and so was Hal Simons, who worked for The Forum of Fargo-Moorhead. He and I were friendly competitors, and he and Suezette were close friends. We ventured to Bismarck to attend a memorial service for him. He wasn't much of an outdoorsman, though he made some effort at catching fish. At least twice in the service, eulogists made reference to his fear of snakes.
In other birding news, the painted redstart featured last week wasn't seen again, and a suggestion has been made that the bird sighted on a Walsh County farmstead was a rufous-sided towhee, a subspecies of eastern towhee. The towhee isn't abundant in the valley, but it does occur here and in areas nearby. There is a resemblance between the two species, Both have long tails and are dark on the back. The towhee's breast is rust in color, while the redstart is brilliant red. The white in the plumage is reversed, as well.
Jacobs is a retired publisher and editor of the Herald. Reach him at mjacobs@polarcomm.com.