Mike Jacobs Always in Season: Local hawk sets longevity record
A female Cooper's hawk banded in 2007 in Grand Forks has reached a milestone. She is the oldest recorded female Cooper's hawk.
We are part of The Trust Project.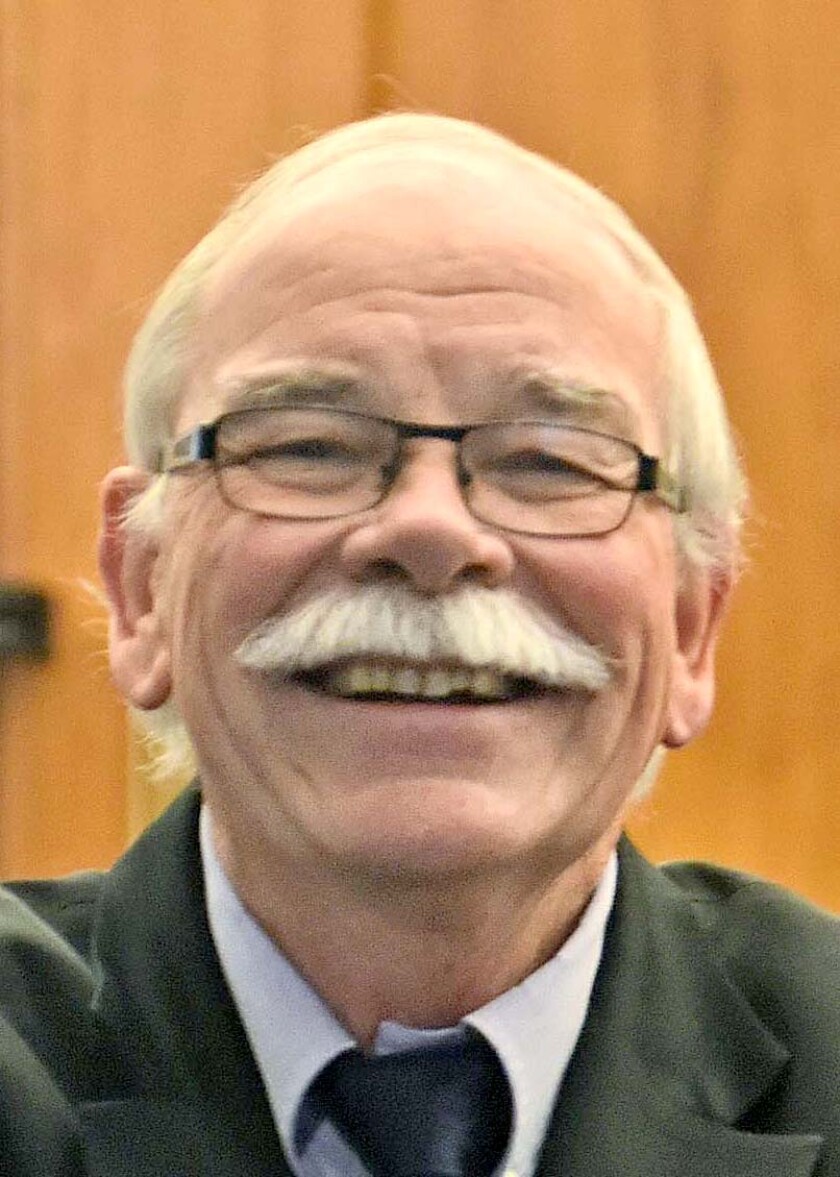 GRAND FORKS – Cooper's hawk? Bird of the week? In Grand Forks? In the middle of winter?
It's true that Cooper's hawks are not abundant winter birds. But there are winter records.
Still, not one was seen on this year's Christmas Bird Count, held Dec. 18, 2022.
But birds can make news for other reasons, and a female Cooper's hawk banded in Grand Forks has reached a milestone. She is the oldest recorded female Cooper's hawk.
Her name is Karin, pronounced as if there were an "h" after the "a."
The Manitoba Naturalists Society book, "Birds of Manitoba," includes more than three dozen citations to Robert Nero's work, most of them having to do with great gray owls.
Local raptor expert Tim Driscoll banded the bird in 2007, when she was in "first-year-juvenile" plumage. She was last seen in Grand Forks in late summer 2022, which makes her a bit more than 16 years old when she took off for her winter quarters.
Driscoll, who is also known for his work with peregrine falcons, names the birds that he bands. It's a way to talk about them, a way to keep track of them, to remember them and even to connect with them. Driscoll talks to the birds he bands, and he calls them by name.
It's also a way to call attention to individuals who have helped in Driscoll's banding efforts. In this case, the name honors the woman of the house where the bird's first nest was discovered.
We don't know for sure where Karin spends the winter, but the evidence from other Cooper's hawks banded here strongly suggests that she's somewhere due south of here, perhaps as far as Central America, perhaps as close as ... well, we can't know for sure, since some Cooper's hawks do winter in the north. Likely their number is increasing.
Birds banded in Grand Forks have been found in South Dakota, Iowa, Nebraska, Kansas, Oklahoma, Texas, Mexico, Guatemala and Honduras, all of these locations pretty much straight south of Grand Forks.
Some Cooper's hawks banded in Grand Forks have been spotted in Winnipeg. This is a little unusual. Cooper's hawks are ordinarily strongly attached to the area where they fledged – that is, left the nest – kind of like a teenager leaving for college or a first job. "Natal dispersement," as this is called in ornithological literature, is usually about 30 miles for Cooper's hawks. Winnipeg is 130 miles away.
This suggests – to me, at least – that the hawks have a strong north/south orientation, possibly linked to the earth's magnetic field.
Of course, we can't know that Karin will return. Like other birds, Cooper's hawks face mortal danger in migration.
She's been a prolific parent. Driscoll has counted the number of eggs she's laid. The number is 68. Of those, 55 hatched and 53 of the hatchlings survived to leave the nest. That amounts to 3.47 fledgelings every year on average. Some years have been below average. Only two young fledged in 2022.
Her domestic life – so to speak – has been complicated. Driscoll has documented six different mates "for sure."
Karin used the same nest – typically built by a courting male – nine years. She's had 15 nests total, at least. In one year, 2008, Driscoll did not find Karin – but she was back in 2009.
Cooper's hawks are fascinating birds in many ways. They are apex predators, for one thing. They eat mostly birds, with an occasional small mammal, perhaps opportunistically or perhaps for variety's sake.
This diet means that Cooper's hawks are drawn to bird feeders, where smaller birds are easy targets. Of course, that causes some anxiety among bird lovers, but there's no evidence that predation by Cooper's hawks has lessened the overall abundance of birds.
The hawks' reproductive habits (you may read "sexual habits" there) are fascinating, as well. Cooper's hawks are largely but not exclusively monogamous. It's not unusual to find more than one male attending a nesting female, and DNA testing has shown that eggs fertilized by different males end up in the same nest.
In "Slow Birding," the subject of this column on Dec. 24, 2022, Joan E. Strassmann discusses the domestic life of Cooper's hawks. It makes interesting, even prurient, reading.
While Cooper's hawks aren't common in winter, they shouldn't be hard to spot once April rolls around. While I didn't see Cooper's hawks daily during my neighborhood walkabouts on the south end of Grand Forks last summer, I did encounter them often – a couple of times a week on average, I'd guess.
Identification notes:
Cooper's hawks can be confused with both sharp-shinned hawks and merlins, so some care is required in identification. I'll deal with that when the birds return.
Jacobs is a retired publisher and editor of the Herald. Reach him at mjacobs@polarcomm.com.