Mike Jacobs Always in Season: Vagrant bird shows up in Walsh County
Ordinarily, this is a bird of deep canyons in Arizona and New Mexico, and not of shelterbelts and farmyards in North Dakota. Nevertheless, a painted redstart showed up near Pisek, N.D., on Sunday, Oct. 23.
We are part of The Trust Project.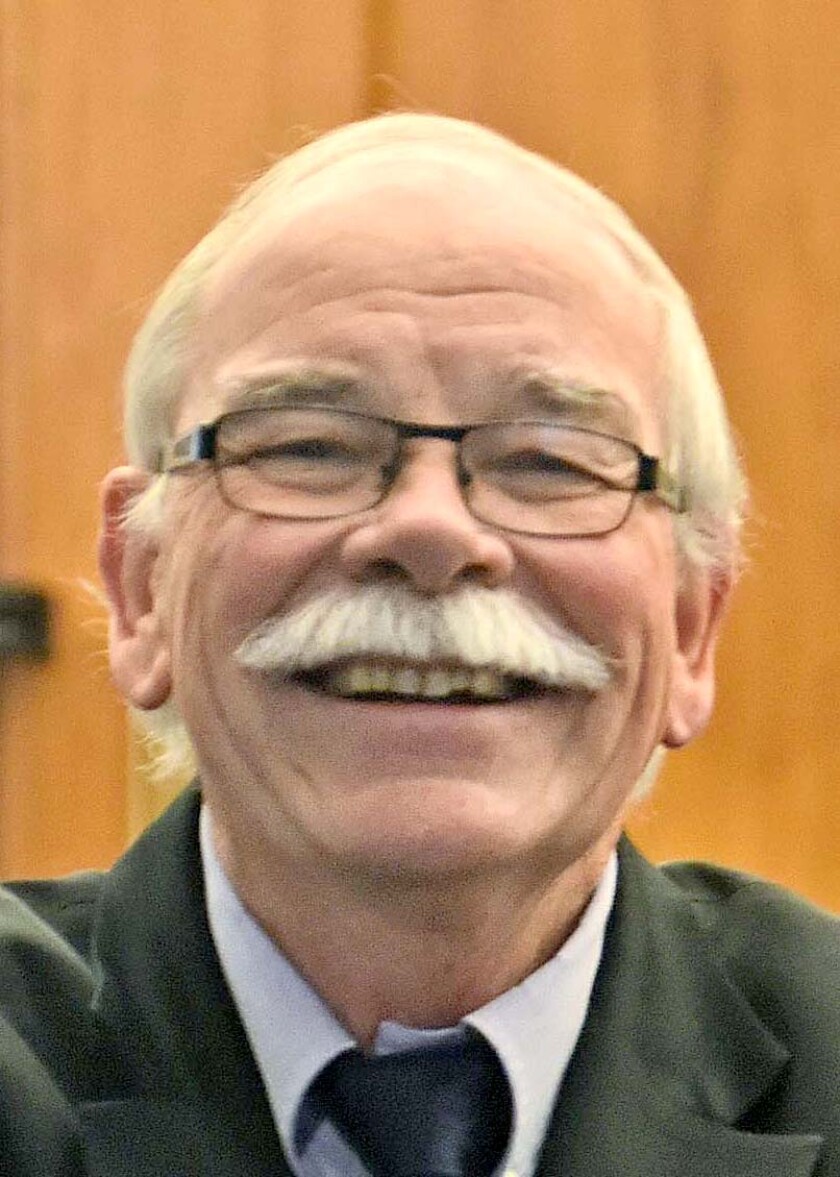 GRAND FORKS – The painted redstart is not a bird you should expect to see in Walsh County, or anywhere else in North Dakota.
Ordinarily, this is a bird of deep canyons in Arizona and New Mexico, and not of shelterbelts and farmyards in North Dakota.
Nevertheless, a painted redstart showed up near Pisek, N.D., on Sunday, Oct. 23. By Monday evening, word had spread through the local birding community – and statewide.
Three of us headed northwest early Tuesday, and when we reached the farmyard where the bird was seen, we encountered more birders, including a couple from Stanley, my home town.
None of us saw the bird, although the five of us, and the landowners, spent much of the morning looking for the bird.
The Manitoba Naturalists Society book, "Birds of Manitoba," includes more than three dozen citations to Robert Nero's work, most of them having to do with great gray owls.
Still, I have no doubt that a painted redstart had shown up, for solid reasons.
First, this is an unmistakable bird. It is boldly patterned in black, white and red, a palette reflected in its name – painted redstart. It is an active bird, also reflected in its name – redstart.
Second, the painted redstart is a notorious vagrant, especially in the fall, and especially in late October. Painted redstart sightings have been verified in Montana, Manitoba and Quebec – all equally unlikely localities – though Montana, at least, has canyons.
Third, I have confidence in those who found the bird. I'm not naming them, because I carelessly neglected to ask permission to use their names. Members of the family have led me to other birds, and so I trust them.
I also know them to be deeply interested in birds. When they invited us to step into the kitchen, one of our party pointed out a shelf near the kitchen table laden with bird books. Several of them appeared well read.
Others whose birding knowledge I respect saw the bird, and concluded that it was a painted redstart.
Finally, there are pictures.
Unfortunately these are cellphone photos. The images collaborate the identification, showing most of the field marks, but they are not conclusive.
So, there is a risk that the savants who are members of the state records committee will reject the sighting.
To be truthful, I don't care, and my intuition tells me that the discoverers of the bird don't care, either. They first saw the bird on the railing of their porch on Sunday, and they saw the bird later in the day and on Monday. In our conversation, it was clear that they regarded the bird's appearance as a blessing.
Of course, that is the appropriate response to such a rare occurrence – actually an unprecedented occurence.
There's one more detail that might be relevant here. …
The painted redstart is a relative of the American redstart, a fairly common nesting bird here. The two species have habits in common, including spreading the wings and fanning the tail, both of which are clues to identification of the birds. The savants – using the word for the second time in a single column – suggest that these actions startle prey into movement.
One note about the drawing: My inflexible rule that I will not sketch any bird I have not seen was not broken in this case. In truth, it has been bent only once, to allow me to sketch a great auk.
I watched painted redstarts in Florida Canyon, Arizona, probably 30 years ago or more. That's FlorEEEEEda Canyon – long E not short I – our hosts insisted.
I was impressed at the time with the bold coloring of the bird, and I recognized it instantly as a painted redstart, at that time a first for my list.
This is the other reason I am completely confident that my friends saw and recognized a painted redstart. Their experience with the bird was like mine: The painted redstart makes an impression, that's for sure.
Jacobs is a retired publisher and editor of the Herald. Reach him at mjacobs@polarcomm.com.