Hooked: D-G-F Rebels fishing team wraps up fourth season on the water
The Rebels finished the Heart O Lakes Fishing League team finals tournament in sixth place while junior Carter Julin was awarded Angler of the year
We are part of The Trust Project.
GLYNDON. Minn. — The Dilworth-Glyndon-Felton Rebels fishing team wrapped up its fourth season of competition last weekend as they competed in the Heart O Lakes Fishing League team finals.
The team ended the tournament in sixth place while junior Carter Julin was awarded the Virg Jensen Memorial Angler of the Year award for his success throughout the regular season.
"The award means so much to me," said Julin. "I was beyond excited to win it. I was also surprised that I was chosen as angler of the year."
Julin, a junior, began fishing competitively last year as a way to spend time with his brother, he said. From the beginning, the team has been welcoming.
"My favorite thing about the fishing team is how nice everyone is and what they do for the community," Julin said. "It wouldn't be the same or as good as it is without boat captains, or the head person Micah Thureen."
Micah Thureen is the head coach of the D-G-F fishing team and has been around since the inception of the Rebels fishing team and watched both it and other Heart O Lakes teams develop.
"So far it's been fun and exciting watching our program grow and watching other programs grow," said Thureen. "From where the conference has started to where they've come now, it's been very inviting and encouraging for these kids. Then seeing all sorts of participants from small business owners to large to private individuals that have come and supported every one of these programs, it's pretty awesome."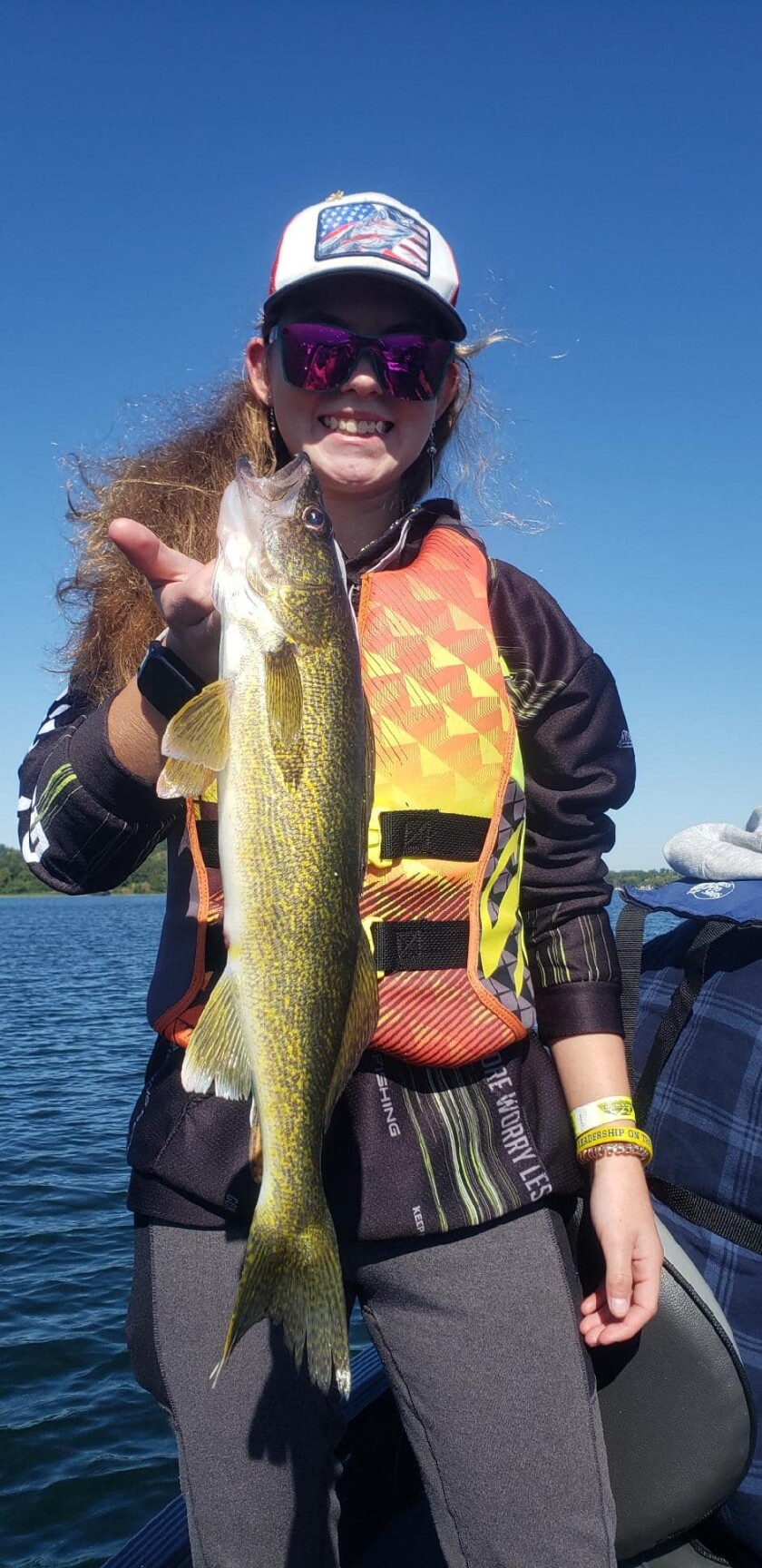 The Rebels team, which encompasses grades 6-12, had 67 participants during the 2022 season, blossoming from humble beginnings.
"A couple friends of mine, Ryan Devries, Travis Jenson, Todd Fuller and a few others decided, 'Hey, let's give this a shot,' " said Thureen. "We all love fishing so let's see if we can't expand this out and encourage some other individuals to get out in the outdoors and that's kind of how it started. Kind of small potatoes. It's ballooned into something fantastic now."
For the Heart O Lakes team finals, the Rebels had eight anglers — Bodey Devries, Titus Johnson, Thomas Thureen, Benjamin Thureen, Kaleb Kosen, Liberty Burnside, Carson Olschlager and Dawson Hoban — competing.
The team ended the day in sixth place.
"Obviously everybody would always like to finish first but there can only be one," Thureen said. "The programs that finished above us did a great job of getting on the water and getting their kids on fish. We were able to get some fish but it's fishing not catching. It comes with the territory, it is what it is.
"Carter Julin was fortunate enough to score enough points in the regular season to be angler of the year in our conference. That was fun and exciting to see."
Win or lose, Thureen added, the biggest takeaway from the season — and fishing in general — is the memories made that will be retold in stories for years to come.
"But all these kids that made it out on the water this weekend — whether it was ours or other programs — they all had smiles on their faces and stories to tell," he said. "It's fun to just see how the day went and listen to the stories of who missed what, what went where, who screwed up, who did great. That's what you live for. That's why we do it.
"From these kids' first fish, their personal best, hearing about the monster they lost that may have actually been a stick or somebody doing a bad net job and blaming that for losing the fish and then to hear them talk amongst themselves about why they were great or should have been great, it's fun listening to those things. Our boat captains and volunteers are doing a great job of getting them some experiences to pass along in the car ride home, at home or at school. It's fun."
The experiences the program provides are made possible by the backing of businesses, private individuals and over 30 boat captains. Because the program is not a school-sanctioned sport, the support is irreplaceable, said Thureen.
"We are extremely fortunate, he said. "We are one-hundred percent dependent on the kindness of others to get these kids out on the water. Otherwise, it doesn't matter how many kids you have out if you can't get them in a boat."
Carter Julin also passed along his advice for those interested in giving the sport a try.
"I would say it is something you really should do," Julin said. "Everybody is friendly and if you ask someone a question about something, chances are that they would help you out with it."