Metro high school football roundup for Friday, Sept. 30
Local prep football roundups in Fargo, Moorhead and West Fargo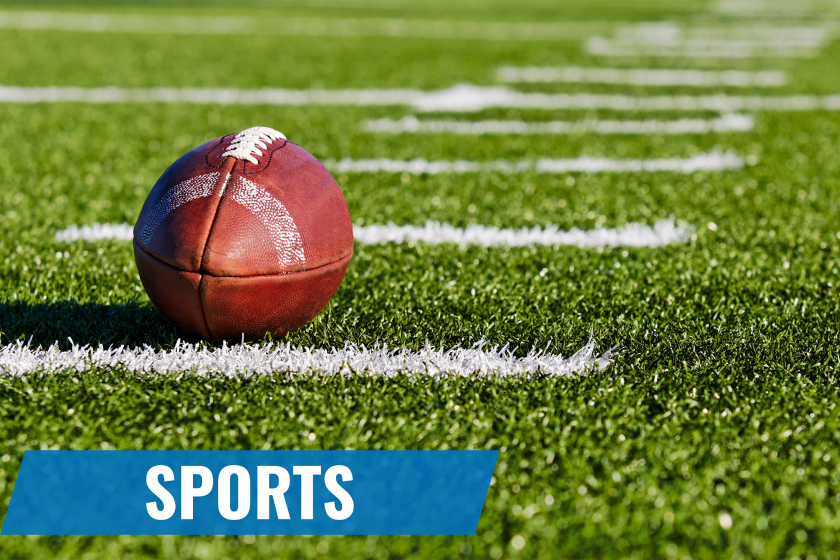 We are part of The Trust Project.
Fargo Davies 34, Fargo South 7
FARGO — Class AA Fargo Davies breezed by Class A Fargo South on Friday.
Davies rose to 5-1 overall, while South dropped to 4-2.
Fargo Shanley 28, Bismarck Legacy 16
BISMARCK — The Deacons took down Bismarck Legacy in North Dakota Class AA nonconference play.
Shanley improved to 5-1 overall, while Legacy fell to 4-2.
MINOT, N.D. — West Fargo Sheyenne topped Minot in North Dakota Class AA nonconference action.
The Mustangs moved to 5-1 overall, while Minot fell to 3-3.
Sartell-SS 30, Moorhead 12
MOORHEAD — Moorhead made the game close early in the second after Sartell-St. Stephen took a two touchdown lead but the Sabres prevailed in a Class 5A, Section 8 matchup on Friday at Jim Gotta Stadium.
Behind quarterback Cole Hentges, the Sabres scored two first-half touchdowns and converted both two-point tries to take a 16-0 lead into the half.
The Spuds rallied early in the second half, first on Karson Wendt's 51-yard scoring run on the first drive of the second half. The Spuds' Cade Allmendinger then recovered a Sartell fumble at the Sabres 17 yards. Three carries later Wendt was again in the end zone and the Spuds trailed 16-12.
But Hentges engineered another scoring drive that ended with his 17-yard scoring pass to Parker Knutson that made it 22-12. After the Spuds had a field goal attempt blocked, the Sabres again drove and Hentges hit Andrew Tavale on a four-yard scoring pass. They converted the two-point try and led 20-12 with 2:19 left in the game. Knutson's interception with 2:05 left all but iced the game.
Moorhead fell to 3-2 overall while Sartell-SS improved to 2-4 overall.
West Fargo 30, St. Mary's 7
BISMARCK — The Packers breezed by Bismarck St. Mary's in a North Dakota Class AA nonconference matchup.
West Fargo improved to 3-3 overall, while St. Mary's fell to 2-4.
GF Red River 38, Fargo North 6
FARGO — Grand Forks Red River cruised by Fargo North in Class A EDC action.
Peder Haugo finished with nine carries for 62 yards and a touchdown to lead North. John Williams ran for 37 yards on nine carries.
Red River finished with 400 yards of offense to North's 186.
The Roughriders rose to 5-2 overall and 3-0 in the EDC. The Spartans fell to 4-2 overall and 3-2 in the conference.
GLYNDON, Minn. — Dilworth-Glyndon-Felton rolled by Park Rapids in Section 8AAA play.
The Rebels racked up 465 yards of offense while holding Park Rapids to 160 yards.
Jordan Summer rushed for 194 yards and two touchdowns on 18 carries. Brody Friend carries three times for 71 yards and two TDs. D-G-F quarterback Owen Leach completed 5 of 7 passes for 79 yards and two touchdowns. Nicholas Waale caught a 28-yard touchdown and Brody O'Keefe hauled in a 25-yard TD.
D-G-F improved to 5-0 overall, while Park Rapids fell to 0-5.
Thompson 35, Oak Grove 11
FARGO — Thompson rolled to victory over Fargo Oak Grove in Class 11B play to stay unbeaten.
Thompson improved to 7-0 overall, while Oak Grove fell to 1-6.