Metro high school volleyball roundup for Thursday, Sept. 22
Recaps from Thursday night's local volleyball in Fargo, Moorhead, West Fargo and Glyndon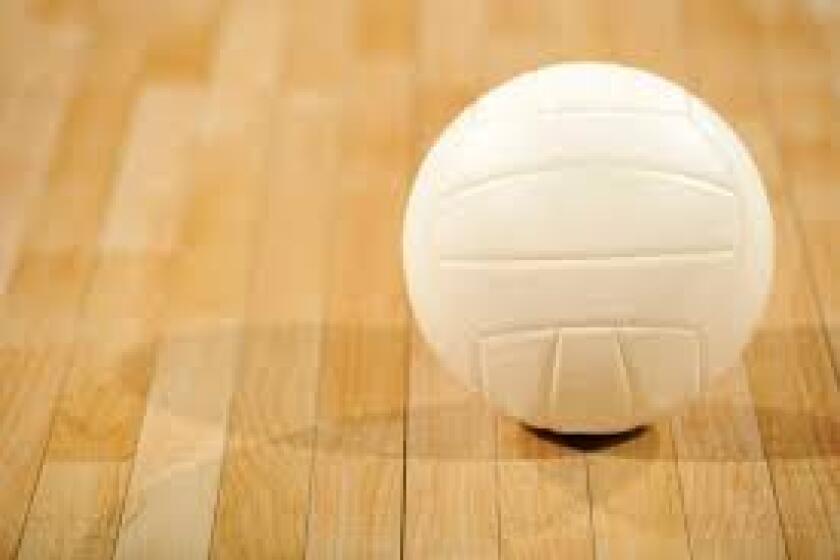 We are part of The Trust Project.
Fargo South 3, West Fargo 0
FARGO — Fargo South prevailed 27-25, 25-19, 25-20 in a matchup of equally matched Eastern Dakota Conference teams on Thursday.
Gen Gard had a near double-double for the Bruins, finishing with nine kills, 14 digs and two aces. Emmy Dalby tallied eight kills, three blocks and two aces. Maddie Jackson dished out 28 assists and had two blocks. Teigan Malo totaled seven kills and two blocks, while Nina Majetich had 10 digs and two aces.
West Fargo's Riley Guscette had a high-quality night, finishing with 14 kills and just one error in 20 attacks for a .650 hitting percentage. Ali Halvorson had nine kills and Ellee McIntosh had seven kills.
Olivia Soine had 26 set assists and Raina Chwialkowski had 13 digs and served four aces.
South is now 11-4 overall and 8-2 in the EDC while West Fargo is 9-6 overall and 6-2 in the EDC.
Fargo Davies 3, Wahpeton 0
WAHPETON, N.D. — Fargo Davies efficiently put away Wahpeton 25-15, 25-15, 25-11 in an EDC matchup.
Davies' Cayla Sailer finished with 12 kills and nine digs, and Fallon Passanante had five kills and four digs.
Haley Horner had 22 set assists, three kills, 1-1/2 blocks and nine digs. Leah Laqua and Camille Deringer both had three kills and two blocks, and McKenzie Olson served five aces.
Davies upped its record to 8-6 overall and 5-3 in the EDC. Wahpeton dropped to 2-14 overall and 1-8 in the EDC.
WF Horace 3, GF Central 0
HORACE, N.D. — West Fargo Horace took down Grand Forks Central in straight sets, 25-12, 25-18, 25-20.
Horace rose to 5-9 overall and 3-6 in the EDC. GFC fell to 1-14 overall and 1-8 in the EDC.
Fargo Shanley 3, Valley City 1
FARGO — Fargo Shanley dropped the first set but rallied for a 20-25, 25-19, 25-13, 25-23 EDC win on Thursday.
Shanley's Katelyn Ommen had 15 kills and 15 digs, Shayna Roach had eight kills and Jordyn Paul had six kills and 15 digs. Ella Stimpson had 22 set assists, Brynn McNeally had 10 assists and served four aces. Mesiku Hakim and Carly Hulstein both had two blocks.
Shanley now is 9-5 overall and 6-3 in the EDC. Valley City fell to 3-12 overall and 2-7 in the EDC.
Oak Grove 3, Maple River 1
FARGO — Fargo Oak Grove downed Maple River in four sets, winning 25-16, 24-26, 25-19, 25-12 in Class B, Region 1 play.
Oak Grove improved to 8-4 overall, while Maple River fell to 6-8.
GLYNDON, Minn. — Barnesville came away with a 25-18, 25-18, 25-21 win over Dilworth-Glyndon-Felton on Thursday in Minnesota Section 8AA action.
D-G-F's Lailah Fuss had a team-high six kills, Lindsey Nevala had 28 assists and Camille Costello finished with 28 digs.
D-G-F fell to 3-9 overall, while Barnesville improved to 4-3 overall.
Moorhead Park Christian 3, Climax-Fisher 2
CLIMAX, Minn. — Park Christian rallied in the fourth and fifth sets to edge Climax Fisher 26-28, 25-19, 19-25, 25-21, 16-14 in Minnesota Class A action on Thursday.
Park Christian's Andie Sandman had 18 kills and served four aces, and Brook Fuchs had 15 kills. Ruth Harris and Wynn Tomlinson both finished with eight kills.
Mia Metzger had 49 set assists and 26 digs, Avery Aakre had 51 digs and Ruth Harris had 27 digs. Belle Suchert registered 4-1/2 blocks.
Climax-Fisher's Peyton Hoffman had 15 kills and 11 digs and Cambree Solheim had 13 kills. Sophia Nesvig had 41 set assists and Halle Reitmeier had nine kills and 53 digs.
Park Christian improved to 8-3 overall. Climax-Fisher fell to 2-5 overall.