Metro high school volleyball roundup for Thursday, Sept. 29
Recaps from Thursday night's local volleyball in Fargo, Moorhead, West Fargo and D-G-F.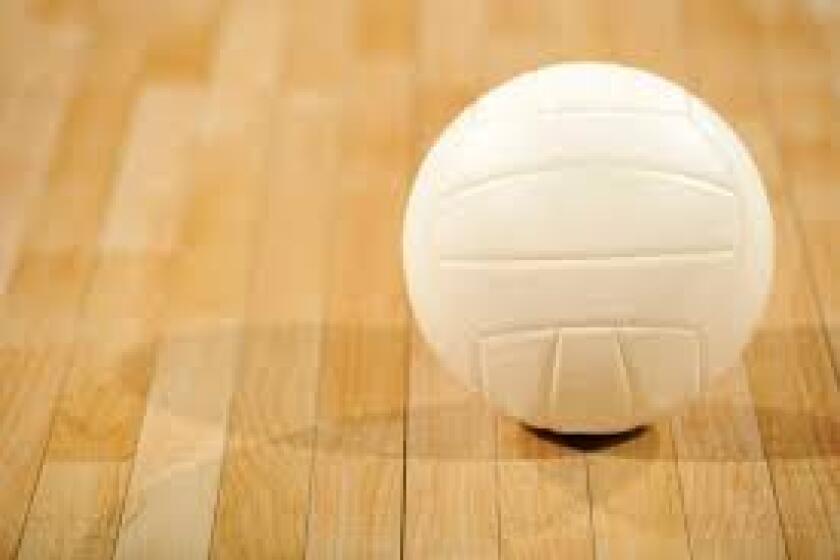 We are part of The Trust Project.
WF Sheyenne 3, Valley City 1
VALLEY CITY, N.D. — West Fargo Sheyenne's frontline put forth a strong effort and defeated Valley City 25-18, 22-25, 25-18, 25-9 in an Eastern Dakota Conference match on Thursday.
Sheyenne's Reagan Bogenreif and Khloe Brown both finished with 13 kills. Bogenreif also had 12 digs and Brown blocked four shots.
Lexus Terhark and Kailee Waasdorp both had nine kills for the Mustangs. Waasdorp also served four aces and had 17 digs, while Terhark blocked two shots. Setter Kennedy Colter had 24 assists, three service aces and eight digs, and Brooke Johnson had 22 assists and 12 digs. Izzy Albrecht had three kills and five blocks.
Sheyenne improved to 17-0 overall and 15-0 in the EDC. Valley City fell to 3-14 overall and 2-12 in the EDC.
West Fargo 3, Devils Lake 0
DEVILS LAKE, N.D. — West Fargo rolled to a 25-2, 25-19, 25-18 sweep over Devils Lake in EDC play.
Elle McIntosh led a balanced Packers attack with six kills. Alli Halvorson followed with five kills and Riley Guscette had four. Olivia Soine served a match-best 10 aces and Halvorson tallied five. Raina Chwialkowski recorded 20 digs and Soine dished out 15 assists for the double-double.
Claire Heilman and Jolie Martinson each had five kills to lead Devils Lake. Heilman posted a team-high 12 digs and Torri Fee added 10. Lainey Hall dished out eight assists.
West Fargo rose to 10-6 overall and 8-3 in the EDC. Devils Lake fell to 1-15 overall and 0-12 in the conference.
WF Horace 3, Fargo North 2
HORACE, N.D. — West Fargo Horace battled back from a 2-0 deficit to upset Fargo North in five sets, handing the Spartans their third loss this season.
After falling 25-21, 25-16 in the first two sets, the Hawks won the next three 26-24, 25-19, 16-14.
Grace Holm led the Spartans with 13 kills. Audrey Rydell followed with 11 kills and Haidyn Tollefson tacked on nine kills. Evy Berg and Tollefson posted 29 and 18 digs, respectively. Betsy Schiltz dished out 35 assists and added 18 digs. Carrie Osier had three blocks, while Schiltz had four aces and Berg served three.
Horace improved to 7-10 overall and 8-6 in EDC points. North dropped to 15-3 overall and 9-5 in EDC points.
Fargo South 3, Wahpeton 0
FARGO — Emma Dalby and Gen Gard combined for 22 kills and South swept the EDC match 25-12, 25-15, 26-24 on Thursday.
Dalby finished with 12 kills, four ace serves and two blocks. Gard had 10 kills, served an ace and had 13 digs.
Alivia Abel had nine kills and setter Maddie Jackson had 34 assists.
South is now 13-4 overall and 12-2 in the EDC while Wahpeton fell to 2-15 overall and 1-11 in the EDC.
Fargo Davies 3, GF Red River 1
GRAND FORKS — Cayla Sailer and Camille Derringer both had 13 kills in the Eagles' 25-21, 25-12, 25-27, 25-18 win in an EDC match Thursday.
Sailer also had 13 digs and Derringer had 10. Leah Laqua had 11 kills, 1-1/2 blocks, two ace serves and six digs. McKenzie Olson had nine kills and 15 assists and setter Haley Horner had 40 set assists and eight digs. Emma Lalic had 24 digs and three assists.
Davies improved to 9-7 overall and 8-5 in the EDC while Red River dropped to 10-7 overall and 7-6 in the EDC.
Fargo Shanley 3, GF Central 0
GRAND FORKS — Fargo Shanley rolled to a 25-13, 25-14, 25-18 EDC sweep against Grand Forks Central.
Shanley rose to 10-6 overall and 9-5 in the EDC. GFC fell to 1-16 overall and 1-13 in the conference.
D-G-F 3, Frazee 0FRAZEE, Minn. — Dilworth-Glyndon-Felton swept Frazee 25-11, 25-22, 25-11 in Minnesota Section 8AA action.
Peyton Backes had eight kills for the Rebels, while Aria Garrett tallied seven kills and six blocks. Makayla Bjelland recorded 16 digs and Lindsey Nevala dished out 19 assists.
D-G-F rose to 4-10 overall, while Frazee fell to 1-8 overall.
Park Christian 3, Mahnomen-Waubun 1
MOORHEAD — Moorhead Park Christian took down Mahnomen-Waubun 25-18, 25-21, 24-26, 25-21 in a Minnesota Class A matchup.
Brooklyn Fuchs paced the Park Christian attack with 16 kills, adding three aces. Andie Sandman tallied 11 kills and three aces and Belle Suckert had eight kills. Kaycee Endreson and Suckert finished with 4.5 and 3.5 blocks, respectively. Jadyn Rude served three aces and Mia Metzger racked up 45 assists. Ruth Harris, Avery Aakre and Sandman each recorded 25 digs.
The Falcons improved to 12-5 overall, while Mahnomen-Waubun dropped to 4-11 overall.