Metro high school volleyball roundup for Tuesday, Sept. 20
Recaps from Tuesday night's local volleyball in Fargo, Moorhead, West Fargo and Glyndon.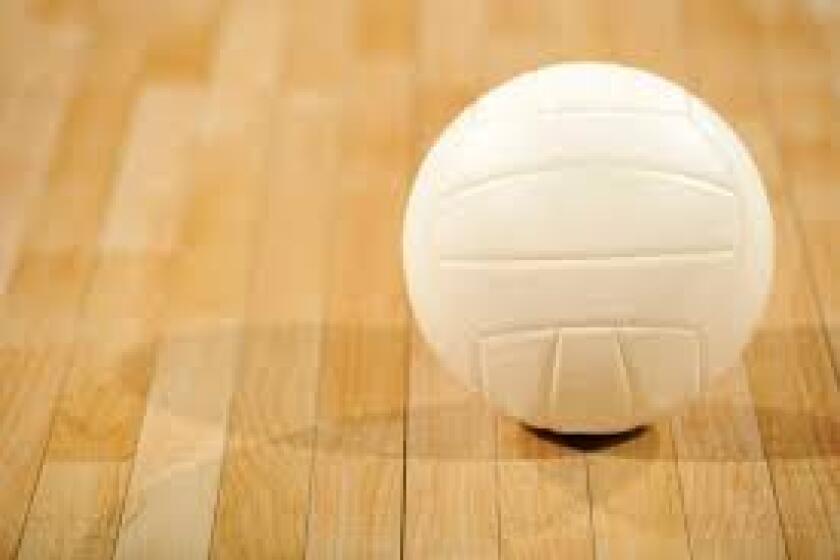 We are part of The Trust Project.
West Fargo 3, Fargo Davies 0
WEST FARGO — West Fargo swept Fargo Davies 25-17, 25-23, 25-17 in an Eastern Dakota Conference matchup on Tuesday.
Ellee McIntosh and Alli Halvorson each finished with 10 kills to pace the Packers. Riley Guscette added eight kills and Olivia Soine dished out 29 assists. Raina Chwialkowski had a team-high 23 digs, while Halvorson tacked on 17 to complete the double-double.
Cayla Sailer led the Eagles with 11 kills, 1.5 blocks and 13 digs. Kenzie Sauvageau had eight kills and Leah Laqua tallied 3.5 blocks. Haley Horner had 20 set assists and 13 digs, while Emma Lalic had 15 digs.
West Fargo improved to 9-5 overall and 6-1 in the EDC, while Davies fell to 7-6 overall and 4-3 in the EDC.
WF Sheyenne 3, GF Central 0
FARGO — Behind a balanced attack, West Fargo Sheyenne kept its winning streak going with a 25-13, 25-17, 25-12 sweep of Grand Forks Central in an EDC match.
Reagan Bogenreif led the Mustangs with nine kills. Kailee Waasdorp tallied eight kills, two aces and 12 digs. Lizzy Albrecht had seven kills and two blocks. Brooke Johnson had 25 set assists and Kennedy Colter had 17 assists.
Sheyenne upped its record to 14-0 overall and to 8-0 in the EDC. GFC fell to 1-13 overall and 1-6 in the EDC.
Fargo North 3, Valley City 0
FARGO — Fargo North rolled to a 25-16, 25-15, 25-18 sweep oer Valley City in EDC action.
Reagan Carlson paced the Spartans with nine kills. Solei Berg followed with eight kills and Haidyn Tollefson added five. Evy Berg anchored North's defense with 11 digs, while Ambree Hansen and Betsy Schiltz each added eight. Solei Berg and Audrey Rydell tallied 2.5 and 1.5 blocks, respectively, while Grace Holm and Reagan Carlson both had two aces.
North improved to 14-1 overall and 6-1 in the EDC. Valley City fell to 3-11 overall and 2-5 in the conference.
Fargo Shanley 3, WF Horace 1
FARGO — Fargo Shanley topped West Fargo Horace in four sets, 25-11, 26-24, 21-25, 25-17 in an EDC matchup.
Katelynn Ommen tallied a double-double with 15 kills and 17 digs to lead the Deacons. Carly Hulstein had nine kills and four blocks. Ella Stimpson dished out a team-high 25 assists. Paige Renschler recorded four aces and three blocks, while Brynn McNeally added 13 assists.
The Deacons improved to 8-5 overall and 4-3 in the EDC. The Hawks fell to 4-9 overall and 3-5 in the EDC.
Fargo South 3, Devils Lake 0
DEVILS LAKE, N.D. — Fargo South breezed to a 25-8, 25-5, 25-7 win over Devils Lakes in a EDC match on Tuesday.
South's Emma Dalby had eight kills, and Gen Gard finished with seven kills and five digs. Setter Maddie Jackson had 24 assists and served two aces. Amelia Hawley had three assists and 12 digs, while Nina Majetich served three aces and had nine digs.
Devils Lake's Jolie Martinson had three kills, and she and Torri Fee both recorded five digs.
South improved to 10-4 overall and 5-2 in the EDC. Devils Lake dropped to 1-12 overall and 0-7 in the EDC.
FF Hillcrest 3, Park Christian 0
MOORHEAD — Fergus Falls Hillcrest swept Moorhead Park Christian 25-17, 26-24, 25-23 in Minnesota Section 6A play to remain undefeated.
Kaycee Endreson led Park Christian with nine kills. Andie Sandman and Belle Suckert followed with six and five kills, respectively. Mia Metzger tallied 23 assists, two aces and 17 digs. Ruth Harris recorded a team-high 23 digs and Avery Aakre added 17. Wynn Tomlinson posted 2.5 blocks and Kirby Baasch had two.
Hillcrest rose to 11-0 overall, while Park Christian dropped to 7-3.
FARGO — Fargo Oak Grove swept Tri-State 25-11, 25-12, 25-21 in Class B, Region 1 play.
The Grovers improved to 7-4 overall, while Tri-State fell to 5-8.
GLYNDON, Minn. — Hawley swept Dilworth-Glyndon-Felton in Minnesota Section 8AA action.
The Nuggets improved to 4-6 overall, while D-G-F fell to 3-8.