Prep sports roundup for Thursday, May 25
Scores and stats for local prep sports events.
Grand Forks Red River 5, Fargo North 2
GRAND FORKS — The Grand Forks Red River Roughriders steamed through the Fargo North Spartans on Thursday night.
The Roughriders combined for 13 shots on goal and the Spartans had five.
In net, the North goaltender saved eight shots and Red River had two stops.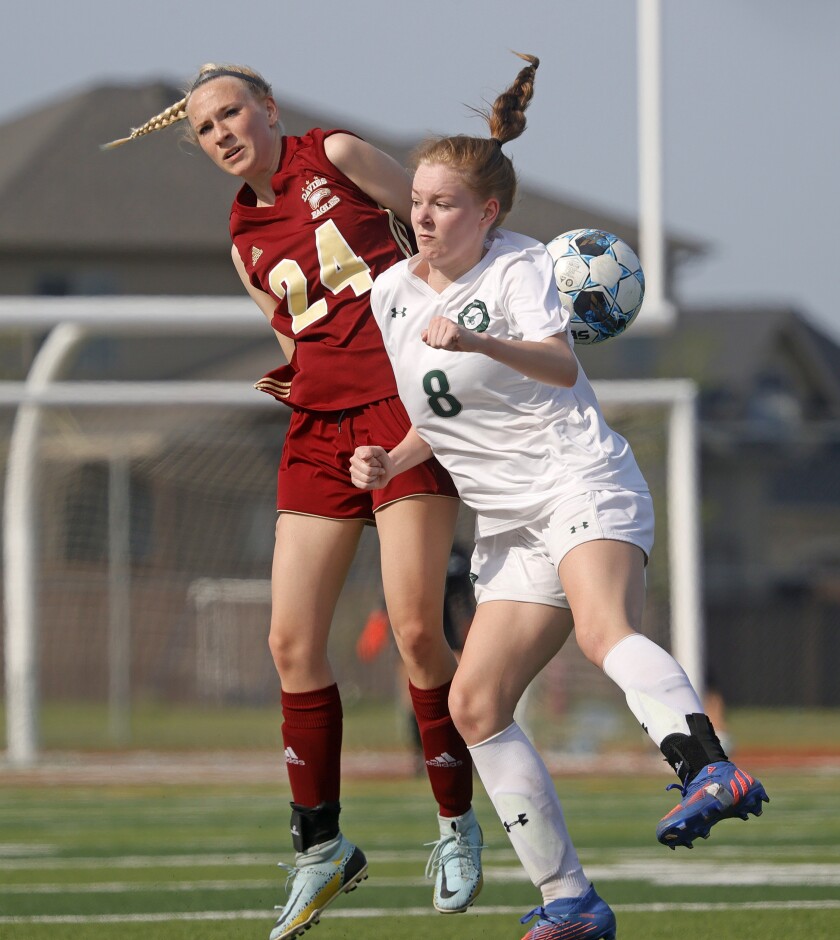 Grand Forks Central 3, Fargo South 1
FARGO — The Grand Forks Central Knights topped the Fargo South Bruins on Thursday night.
Fargo Davies 1, West Fargo 0
FARGO — The Fargo Davies Eagles edged the West Fargo Packers in Thursday night's EDC matchup.
Moorhead 11, East Grand Forks 2
EAST GRAND FORKS — The Moorhead Spuds bounced the East Grand Forks Green Wave on Thursday night.
The Spuds took a four-run lead after four innings and pieced together five runs in the sixth.
Moorhead's Carter Heinsch hit for the cycle in a 4 for 5, three RBI night. Aaron Reierson tripled and drove in four runs. Tyden Bergeson was 2 for 3 with an RBI. The Spuds pitching staff limited the Green Wave to two earned runs on three hits and struck out nine.
EDF's Jordan Nowacki was 1 for 3 with an RBI. Tanner Nowacki walked twice and Jace Van Eps was 1 for 3.
DGF 19, Hawley 3 (F/5 inn.)
GLYNDON — The Dilworth-Glyndon-Felton Rebels romped over the Hawley Nuggets on Thursday night.
After trailing 3-2 in the third, the Rebels scored 12 runs to sprint away with the lead. DGF had for 15 hits and Hawley had two.
The Rebels' Peyton Aas was 3 for 3 with two RBI. Landon Johnson and Grant Anderson both went 2 for 3 with two RBI. Austin Anderson pitched all five innings, allowed one earned run and striking out five.
The Nuggets' Dustin Gerdes was 1 for 2 with an RBI.
MOORHEAD — A five-run first inning lifted the No. 5 Moorhead Spuds past the No. 9 Buffalo Buffaloes in the Section 8-4A tournament.
Alexa Kreuger started the big first inning with a leadoff triple. Four-straight Spuds singled, with Avery Bobolian knocking in two runners. Babolian and Kellsey Kludt combined in the pitching circle and allowed four hits and struck out 10.
The Spuds' Taylor Kressin and Madden Bogenreif both went 3 for 4 with two RBI. Rylie Spitzner was 2 for 3 and Addie Salvevold was 2 for 3 with two RBI.
The Spuds take on the No. 6 St. Cloud Crush in an elimination game at 4 p.m. Tuesday, May 30 in Elk River, Minn.
DGF 16, Park Rapids 1 (F/4 inn.)
THIEF RIVER FALLS — The Dilworth-Glyndon-Felton Rebels were relentless at the plate and upended Park Rapids in the Section 8-2A tournament.
The Rebels snagged a three-run lead following the first first inning and kept hammering runs in. Among the offensive flurry, Greta Devires smoked one over the centerfield wall for a grand slam and finished 2 for 3.
Autumn Leach held the Panthers to just three hits over four innings with three strikeouts. Makayla Winter touched home three times and was 3 for 4 with two RBI. Skylar Spessard was 2 for 3 with three RBI.
The Panthers' Allie Rowland, Mickey Clark and Allie Michaelson all went 1 for 2.
DGF 3, Thief River Falls 0
THIEF RIVER FALLS — The Dilworth-Glyndon-Felton Rebels advanced to the Section 8-2A semifinals after defeating the Thief River Falls Prowlers.
Makayla Bjelland stole two bases and scored the first run for the Rebels when Makayla Winter drove her it. Kaleigh Peterson singled and drove in another runner in the seventh.
Bjelland was 2 for 4 with two runs. Peterson was 2 for 4 and Skylar Spessard was 1 for 3 with a walk. Autumn Leach shutout the Prowlers in the circle and struck out one.