Prep volleyball: Top four seeds advance to East Region semifinals
West Fargo Sheyenne, Fargo South, West Fargo and Fargo North all won first round matches on Tuesday and play in the region semifinals on Friday at West Fargo High School.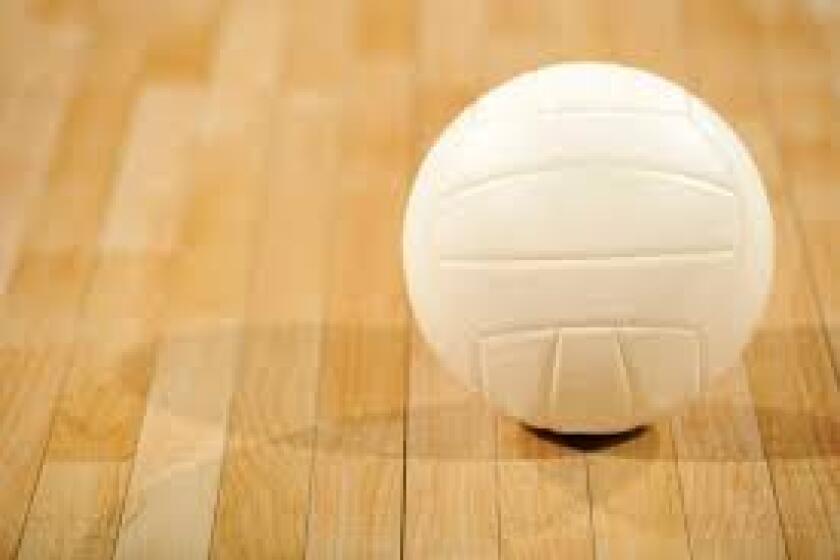 We are part of The Trust Project.
FARGO — The East Region volleyball tournament's first round matches fell according to seeding, with top seed West Fargo Sheyenne, 2-seed Fargo South, 3-seed West Fargo and 4-seed Fargo North bringing home victories on Tuesday night.
Sheyenne and North square off to open the region semifinals at 4 p.m. Friday, Nov. 11, at West Fargo High School. South and West Fargo follow in the second semifinal at 6 p.m. Friday.
West Fargo Sheyenne 3, West Fargo Horace 0
The top-seeded Mustangs won their 30th match of the year with a 25-5, 25-13, 25-15 over No. 8 Horace at Sheyenne High School.
Khloe Brown led Sheyenne with 12 kills and Reagan Bogenreif had seven kills and 12 digs. Izzy Albrecht, Kailee Waasdorp and Lexus Terhark all had five kills. Waasdorp also served four aces and had 12 digs.
Setter Kennedy Colter had 21 assists and six digs and Brooke Johnson had 13 assists and served two aces.
The Mustangs improved to 30-2 overall while Horace is 13-17 and plays Fargo Davies in a loser out game at noon Friday, Nov. 11.
Fargo South 3, Fargo Shanley 0
Gen Gard had 13 kills and 10 digs to lead No. 2 Fargo South to a 25-16, 25-19, 25-12 victory over No. 7 Fargo Shanley on Tuesday.
South's Emma Dalby had 12 kills and 3-1/2 blocks and Teigan Malo and Alivia Abel both had five kills. Amelia Hawley had 14 digs, Marissa Wachala had seven digs and served two aces, and Nina Majetich had seven digs.
Shanley's Katelyn Ommen had nine kills and 15 digs, and Shayna Roach had eight kills. Ella Stimpson had 21 assists, served two aces and had 10 digs. Brynn McNeally had eight assists and 10 digs. Margaret Shorma had two blocks, and Roach and Mesiku Hakim both had one block.
South now is 25-7 overall while Shanley is 15-17 and plays Grand Forks Red River in a loser out game at 2 p.m. Friday, Nov. 11.
West Fargo 3, Grand Forks Red River 1
No. 3 seed West Fargo stormed back from a third set loss to defeat No. 6 Grand Forks Red River 25-17, 25-22, 23-25, 25-13 on Tuesday.
West Fargo's Alli Halvorson had 10 kills and 21 digs, and Alivia Peterson, Riley Guscette and Ellee McIntosh all had nine kills. Grace Wehri had eight kills. Peterson also had 16 digs.
Packers setter Olivia Soine had 42 assists and 11 digs and Raina Chwialkowski served four aces, had two assists and 21 digs.
West Fargo improved to 23-9 and Red River is 16-16 heading into a loser out game against Shanley at 2 p.m. Friday, Nov. 11.
Fargo North 3, Fargo Davies 0
No. 4 Fargo North def. No. 5 Fargo Davies 25-23, 25-21, 25-21 on Tuesday.
Fargo North's Reagan Carlson and Haidyn Tollefson both had 10 kills and Solei Berg had five kills. Anna Nelson had 2-1/2 blocks and Solei Berg and Carlson both had one block.
Setter Betsy Schiltz had 32 assists, served an ace and had nine digs. Grace Holm served two aces and had six digs.
Davies' Cayla Sailer had 10 kills and six digs and Leah Laqua had nine kills. Fallon Passanante had seven kills, served two aces and had nine digs. Setter Haley Horner had 20 assists, served three aces and had seven digs. Hope Schlenker had eight assists.
North is 24-9 overall and Davies is 18-14 and plays Horace in a loser out game at noon Friday, Nov. 11.