Saturday's metro high school hockey roundup
Recaps from Saturday's local prep hockey action.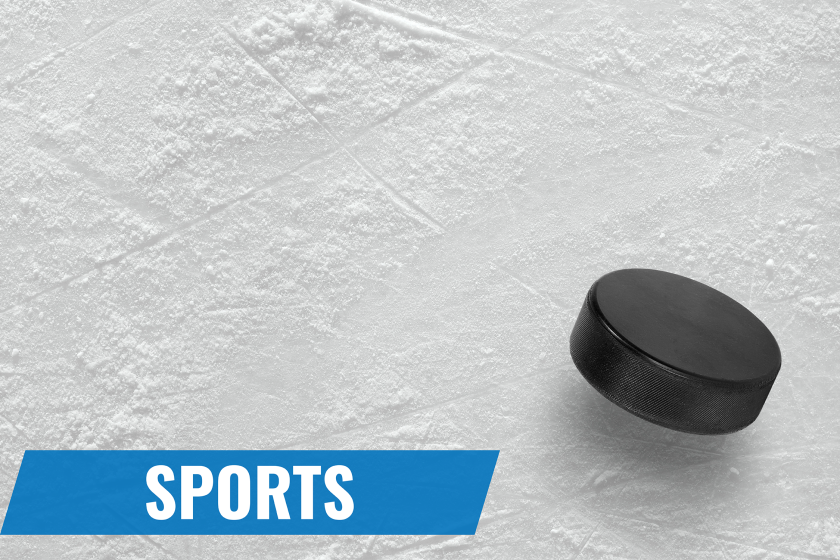 BOYS
Maple Grove 5, Moorhead 2
PLYMOUTH, Minn. — Maple Grove sandwiched a pair of goals around Thomas Schroeder's second-period goal for the Spuds and took home its first win of the season at the CCX Turkey Trot at Plymouth Ice Center.
Maple Grove's Daniel Nelson scored short handed three minutes into the game and Bennett Glad scored about six minutes later for a 2-0 lead after one period.
Schroeder scored at 1:08 of the second to make it a one-goal game but Maple Grove's Landen Gunderson and Nelson, this time on the power play, scored to up the lead to 4-1. Moorhead's Gavin Lindberg and Maple Grove's Nathan Jaglo scored third period goals.
Moorhead fell to 0-2 overall while Maple Grove improved to 1-1 overall.
Fargo North 8, Bismarck Century 0
FARGO — North continued its hot start this season, rolling to a shutout victory over Century in nonconference action at the Fargo Coliseum.
Logan Olson scored two goals to lead the Spartans. Olson, Owen Branson and Samuel Fritel each scored in the first period.
The Spartans (3-0) continued to put their foot on the gas in the second frame, burying four goals in the period. Koby Kiland scored just over eight minutes into the second and Nathaniel Fritel followed with another goal about two minutes later. Connor Holm buried North's third goal of the period at the 14:14 mark and Brendan Richards capped the surge with a power-play goal with six seconds left in the frame.
Olson added his second of the game in the third period to set up the final margin. Branson dished out four assists and Samuel Fritel had two assists.
North boasted a 36-16 edge in shots on goal. Spartans goalie Ryan Robison stopped all 16 shots for the shutout.
North rose to 3-0 overall this season, outscoring opponents 24-1 through three games. Century dropped to 0-2.
West Fargo 4, Bismarck Legacy 3
WEST FARGO — A strong start helped boost the West Fargo Packers to a nonconference win over Bismarck Legacy at West Fargo Sports Arena.
West Fargo buried two goals in the game's first nine minutes. Seth Wigestrand scored off an assist from Owen Witt 3 minutes, 48 seconds into the first period to put West Fargo ahead 1-0. James Mullen found the back of the net at 8:37 of the opening frame to make it 2-0 Packers.
Legacy got on the board at the end of the first period with an Avery McMahon goal. The Sabres then tied it just over a minute into the second frame when Caleb Moore scored to tie it at 2-2.
West Fargo and Legacy continued to trade punches. Noah Diemer put the Packers back out front with a goal at 8:30 of the second, assisted by Colten Bossert and Witt. Early in the third frame, Stryder McMahon scored for Legacy to even the score at 3-3.
Griffin Staahl scored what turned out to be the decisive goal for the Packers just under seven minutes into the third period on assists from Witt and Bossert.
West Fargo finished with a 40-21 advantage in shots on goal. Packers goalie Alex Klubben finished with 18 saves.
West Fargo rose to 2-0 overall, while Legacy dropped to 0-2.
GIRLS
WF United 2, TRF 2 (OT)
THIEF RIVER FALLS, Minn. — West Fargo United and Thief River Falls skated to a tie at Ralph Engelstad Arena.
United moved to 1-1-1 overall. TRF is now 2-2-1 overall.
Moorhead 2, Apple Valley 1
MOORHEAD — Moorhead skated past Apple Valley at the North/South Showdown at Moorhead Sports Center.
Kate Kosobud scored two goals to lead the Spuds.
Apple Valley (3-2) struck first when Faith Dougan scored in the first period. Kosobud buried the equalizer on the power play at the 9 minutes, 41 seconds mark of the second period, assisted by Olivia Dronen and Bria Holm. Kosobud put Moorhead out front at 14:23 of the second with her second goal of the game, assisted by Holm.
The Spuds (4-3) had a 34-22 advantage in shots on goal. Moorhead goalie Taylor Kressin tallied 21 saves.