Spuds boys and girls Nordic ski teams each claim 3rd in Fergus Falls
Zaine Braaten was the Spuds' high finisher on the day, coming in second.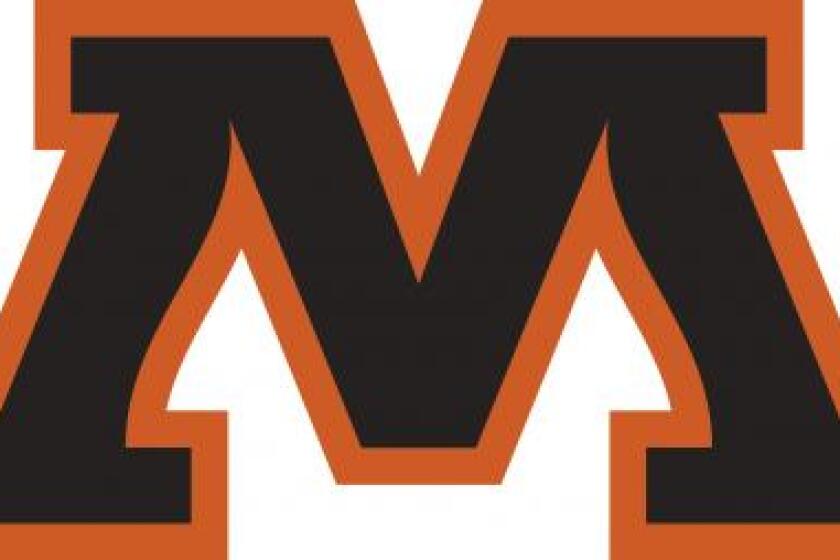 FERGUS FALLS, Minn. — Each of the Moorhead Spuds Nordic skiing teams tallied a third-place finish on Tuesday at the Fergus Falls Nordic Invite.
The Spuds girls finished with 354 points as a team, while the boys squad had 341 points to tie with Bemidji.
Bemidji won the girls team title with 378 points and Brainerd was the top boys team with 377 points.
Abbie Ishaug was Moorhead's top finisher on the girls side, finishing the 5-kilometer course in 21 minutes, 24.83 seconds for sixth place. Siri Overturf finished 11th in 21:56.40, and Ava Nelson (22:44.75) and Jamie Raske (23:04.65) finished 16-17.
Zaine Braaten led the Spuds boys with a runner-up finish, completing the 5K course with a time of 15:52.70. Moorhead's Trygve Rux placed 14th with a time of 18:16.17, and Nate Helgeson (19:15.08) and Jack Kupitz (19:24.89) finished 23-24.
1. Bemidji 378; 2. Brainerd 367; 3. Moorhead 354; 4. Alexandria 347; 5. Little Falls 323; 6. Fergus Falls 257; 7. Detroit Lakes 252
Top 10 individuals; Moorhead individuals
1. Baird, BR, 20:11.61; 2. Mathews, BEM, 20:15.30; 3. Brown, BR, 20:47.17; 4. Kresha, LF, 21:18.86; 5. Ahlin, LF, 21:21.33; 6. Ishaug, M, 21:24.83; 7. Dewitt, BEM, 21:27.67; 8. Martin, BEM, 21:41.02; 9. Simula, BEM, 21:41.14; 10. Miller, AL, 21:53.19
Additional Moorhead: 11. Overturf 21:56.40; 16. Nelson 22:44.75; 17. Raske 23:04.65; 21. Olson 23:14.74; 26. Pesek 24:12.58; 31. Johnson 24:57.04; 42. Waldron 26:09.26
1. Brainerd 377; 2. Little Falls 267; T3. Moorhead 341; Bemidji 341; 5. Fergus Falls 324; 6. Alexandria 261
Top 10 individuals; Moorhead individuals
1. Grant, LF, 15:50.33; 2. Braaten, M, 15:52.70; 3. Ronnevik, FF, 16:02.75; 4. Neumann, BR, 16:11.39; 5. Yorek, LF, 16:19.83; 6. Knapp, BR, 16:30.50; 7. Morrissey, BEM, 17:08.77; 8. Br. Capelle, BR, 17:13.88; 9. T. Knapp, BR, 17:32.24; 10. Be. Capelle, BR, 17:46.41
Additional Moorhead: 14. Rux 18:16.17; 23. Helgeson 19:15.08; 24. Kupitz 19:24.89; 35. Hauge 20:29.97; 36. Greiff 20:46.08; 42. Gomez 21:21.06