Tuesday's metro high school hockey roundup
Recaps from Tuesday's local hockey, including Moorhead's dominant win over East Grand Forks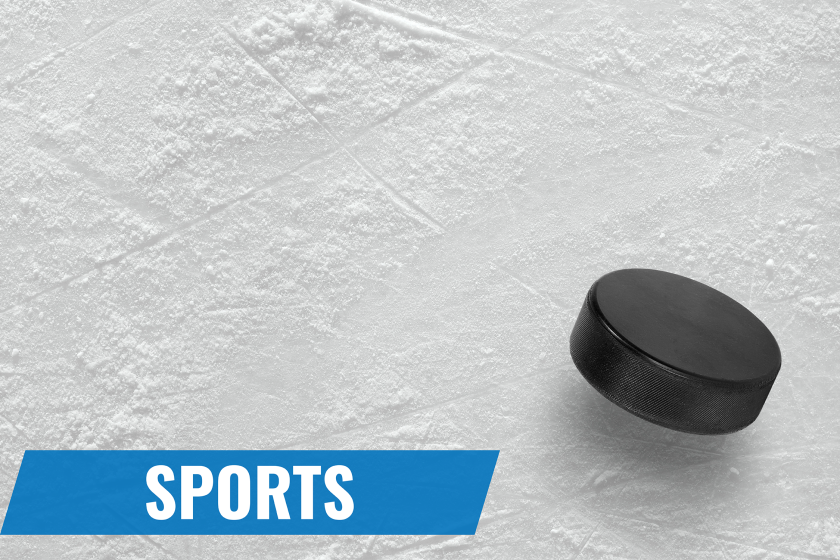 MOORHEAD — Gavin Lindberg racked up eight points to spark Moorhead to a dominant win over East Grand Forks.
Lindberg finished with a hat trick and tacked on five assists to lead the Spuds. Harper Bentz had three points by way of two first-period goals and one assist. Carson Triggs recorded a goal and an assist, while Cody Martinson and Ian Ness each added a goal. Joe Gramer and Joe Schiller each dished out two assists.
Spuds goalie Kai Weigel made 19 saves. Moorhead had a 28-21 shots-on-goal advantage.
Jaksen Panzer scored two goals for EGF (5-8).
The Spuds (11-5) remain hot, pushing their winning streak to seven games.
Fargo Davies 4, GF Central 1
FARGO — Barron Stibbe tallied a hat trick to fuel Fargo Davies to a win over Grand Forks Central in East Region play.
With the game tied at 1-1 more than 11 minutes into the second period, Stibbe found the back of the net to put his team up for good. He scored a power-play goal with just over a minute left in the game and tacked on an empty netter with 14 seconds to play to seal the Eagles victory.
Christian Kankelfritz tallied two points for the Eagles by way of a first-period goal and an assist.
Davies goalie Trent Wiemken made 25 saves for the near shutout. The Eagles (11-1, 8-1 East Region) had a 32-26 edge in shots on goal.
Dallas Gibbs scored the lone goal for the Knights (5-4, 4-3).
Fargo North 7, Grafton-PR 2
GRAFTON, N.D. — A trio of two-goal scorers lifted Fargo North to an East Region victory over Grafton-Park River.
Brendan Richards, Logan Olson and Nathaniel Fritel each scored two goals for the Spartans. Koby Kiland also found the back of the net for North. Richards dished out three assists to finish with a team-high five points.
North (9-3, 5-3 East Region) got off to a strong start with three first-period goals. Kiland buried a power-play goal 4 minutes, 52 seconds into the game. About two minutes later, Richards found the back of the net and 10:14 into the frame, Olson scored North's third goal.
Landon Carter scored for the Spoilers (4-6, 1-6) in the first period and Wren Jelinek scored in the second period.
North finished with a 43-14 advantage in shots on goal. Spartans goalie Nolan Astrup tallied 12 saves, while G-PR netminder John Schumacher made 36 saves.
Red River 7, WF Sheyenne 0
WEST FARGO — Grand Forks Red River cruised to a shutout victory over West Fargo Sheyenne in East Region action.
Mason Reynolds and Jacob Grandstrand each scored two goals to pace Red River (10-2, 7-1 East Region). Michael Coleman passed out three assists.
The Roughriders finished with 61 shots on goal to Sheyenne's 11.
Mustangs (6-6, 2-6) goalie Peyton Buchholz recorded 54 saves.
FARGO — Morgan Sauvageau and Olivia Opheim both scored two goals and Fargo Davies defeated East Grand Forks for its 11th win in 12 games this season.
Opheim also had two assists and Sauvageau had one. Kylie Autrey and Taylor Severson both had a goal and an assist. Reganne Silbernagel and Taylor Klassen scored goals, and Abby Voeller had two assists. Mathilde Vetter and Sandra Sampson had assists and Eagles goalie Noelle Lewis stopped 10 shots.
Davies improved to 11-1 overall, while East Grand Forks fell to 3-8 overall.
North-South 22, Detroit Lakes 0
DETROIT LAKES, Minn. — Four North-South skaters recorded hat tricks to lead the Spruins to a dominant victory over Detroit Lakes.
Rylee Bartz led North-South with five goals and Olivia Kalbus followed with four. Evelyn Olson and Julia Puhl each scored three goals. Emma Burris and Anna Nelson each scored twice. Katie Noah, Lindsey Astrup and Molly Hanson each found the back of the net once.
Bartz dished out four assists to finish with a team-best nine points. Puhl also had four assists to finish with seven points. Astrup tacked on four assists, while Nelson and Olivia Olson each had three.
The Spruins (6-5) finished with a 74-11 advantage in shots on goal. North-South goalie Savannah Wuitschick finished with 11 saves for the shutout.
JAMESTOWN, N.D. — West Fargo United tallied a shutout victory over Jamestown.
Sydney Dye found the back of the net for United in the first period, assisted by Mia Gervais. Reegan Bents scored for United in the third period, assisted by Morgan Bents and Erin Nowacki.
United (7-5-1) goalie Maggie Seeley stopped 28 shots to earn the shutout. Jamestown (6-5) had a 28-24 edge in shots on goal.