WDAY Sports Minute: Viking's head coach prepares for season opener against Bengals
Follow this local sports podcast on Apple, Spotify, or wherever you get your podcasts.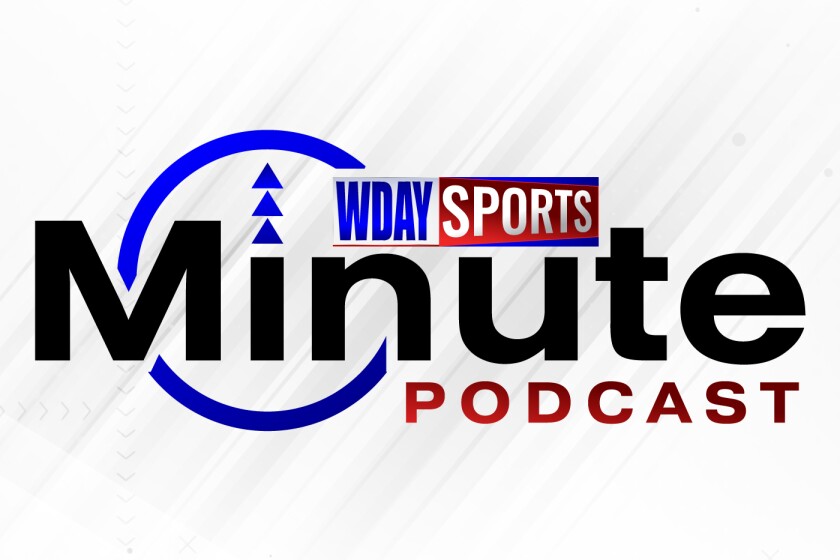 Headline Story: MINNEAPOLIS — Minnesota Viking's head coach Mike Zimmer is getting the team ready for an season opener against a team he's all too familiar with.
The Vikings will face off against the Cincinnati Bengals Sunday, Sept. 12 at Paul Brown Stadium. Minnesota is looking to rebuild its defense lineup after last year, but that could come at the cost of weakening the team's offense. Read the full story here.
WINNIPEG, Manitoba — Fargo-Moorhead heads into the American Association's North Division playoff game on a five-game winning streak after the RedHawks' 9-3 win over Winnipeg on Monday at Shaw Stadium.

The RedHawks finished second in the North behind Chicago, which clinched the division with a win Sunday night. The Dogs also won Monday to take the division by 1-1/2 games. Milwaukee finished third and will play the RedHawks in a one-game playoff at 6:30 p.m. Wednesday, Sept. 8, at Newman Outdoor Field. The winner plays Chicago in a best-of-five series for the North title. Read the full story here.
FARGO-- It's a new era for the defending Section 8AAAAA champions, but Moorhead brought the heat Friday against St. Cloud Tech. Junior Quarterback Gavin Quade taking over for three year starter Trey Feeney and Quade didn't skip a beat. He threw for five touchdowns and found the endzone once on the ground guiding the Spuds to a season opening 49-13 win. Read the full story here.
Read more:
Click here to follow WDAY Sports Minute on Apple Podcasts